Best Chair for Drawing – A proper artist chair is an essential part of an artist's workflow. The chair an artist buys needs to be perfect in comfort, usefulness and durability. Office chairs and drafting chairs, along with your regular old desk chair, may fit the bill and be perfectly fine, but it can be hard to tell.
That's where we come in. In this article, we'll be discussing the best chairs for artists and looking at the exact selection criteria artists will need to consider to make the best decision for their specific situation.
In our journey to find the best chairs for artists, we spent over 25 hours researching, testing, writing and editing this guide. We mainly focused on what are the things that define a good chair. We gathered information and created the selection criteria portion of the article. We later graded each of these products, 1 (worst) to 10 (best) in based on our selection criteria.
After the selection criteria, we recommended our picks for the best chairs for artists in specific use case scenarios. This will help readers to pick the most relevant chair for their situation.
Table of Contents
ROUND UP
1.Herman Miller Sayl Chair
Ushering in the mid-century modern design movement with the Eames Lounge Chair in 1956 (now part of the collection at the Museum of Modern Art), Herman Miller knows a thing or two when it comes to design.
Their latest addition, the Sayl task chair, designed by Yves Béhar is without a doubt one of the best chairs for artists.
While originally designed to be a task chair for the office environment, its uncompromising comfort and range of mobility makes it truly remarkable.
Whether you are painting a watercolor on a relatively flat surface or an oil painting that has been mounted on a full easel or even a pochade box, the Sayl chair will conform to your movement allowing you to concentrate fully on your work.
So, what makes the Sayl chair so great?
For starters, depending on the model of the chair you get (or you can fully customize it through the Herman Miller website), you can fully adjust virtually every component of the chair.
Artists who don't like when armrests get in their way, you can not only adjust them on the Sayl up and down, but also side to side.
Plus, the overall width of the arms allows you to rest your elbow – helping to steady your arm when working on detail work.
Of course, when you are drawing from the elbow or shoulder, the lowered arm rests won't get in the way so you can have clean and straight strokes.
While the chair cushion fabric can be customized, the seat itself can also be adjusted both forwards and backwards helping the blood circulate below your waist.
Not probably an important factor when it comes to painting, but the back of the Sayl can be locked in to different angles allow you to lean fully back – perhaps great when you are reviewing your work.
Pros & Cons
---
One of the most notable features of the Sayl chair is its 3D Intelligent back. Its gently sculpted and webbed design allows you to move and stretch, ensuring the balance between support and freedom of movement is struck. The webbed back is made from elastomer strands that provide exceptional support to the spine.
Height (in): 40.75 Width (in): 24.5 Depth (in): 26 Weight (lbs): 54 Seat Height (in): 20.5 Seat Width (in): 18
3-Year Mechanical Replacement Warranty By Chairorama.
---
2.Steelcase Leap
If there ever is a company that will keep Herman Miller honest it's going to be Steelcase.
Their most popular chair – the Steelcase Leap chair is the ultimate task chair for artists.
With the most loved feature of this chair being both the extraordinarily comfortable seat cushion for larger folks the 'live back' technology of the chair comes in at a close second.
With the ability to fully support your lumbar no matter the position, the Steelcase Leap is great for artists of not only all ages, but of any form of painting or drawing as well.
Even if you suffer from sciatica, the Steelcase Leap has been favored by those with lower back pain by helping to drastically reduce the discomfort.
The arm rests can be lowered (they cannot be removed) down to your hips so you have full range of motion when it comes to selecting the instrument you may need in order to keep painting or drawing comfortably.
When raising the arm rests, like the Sayl, you have a full range of motion at your disposal:
Forwards/backwards
Side-to-side
Up/down
This allows you to get just the right adjustment for you to create your artwork.
Pros & Cons
---
Buzz2 fabric is 100% polyester
Wheels for carpet flooring
Ergonomic chair – features include adjustable seat depth, fully adjustable arms, height adjustable lumbar, lower back firmness control, pneumatic seat height adjustment, recline tension adjustment, 5 position recline lock, upholstered back and seat
All day comfort and back support - Leap's contoured backrest changes shape as you move to support your entire spine, ensuring long-term comfort
Quality & durability – designed to withstand 24/7 use while providing maximum comfort
---
3.Flash Furniture
A bit more versatile than the stool comes this swivel task chair by Flash Furniture.
Featuring a much more contemporary design than your typical task chair, this task chair is perfect for artists who want the full mobility and range of motion of a stool but require just a little bit of back support.
With no arm rests to inhibit your range of motion, you can concentrate on your artwork rather than moving the arm rests out of the way when you go to make larger strokes with your brushes.
With the ability to adjust the height of the chair only (does not tilt), this will allow you to get eye-level with your painting or drawing and really work the details.
While a tilt feature is a 'nice to have' and not a 'must have', artists who use this chair will often forget about tilting since it will be seldom used when painting or drawing.
With a sub $100 price tag, this chair is perfect for the artists out there that want a bit of comfort within their studio and have a restricted budget.
Pros & Cons
---
Be a trendsetter at the office or at home with the cutting-edge looks of this two-tone office task chair
Trendy Profile: Low back design with ribbed vinyl upholstery and chrome metal border; Non-restrictive armless design for better room flow and user movement
Supportive Mobility: Full swivel seat with pneumatic seat height adjustment and 5-star chrome base with dual-wheel casters to reach multiple work surfaces; Low back design supports the lower back
Low Maintenance: Cleans easily with water followed by a damp cloth
Note : To ensure proper assembly, please follow all steps provided in the Installation manual (provided in pdf below)
PRODUCT MEASUREMENTS: Overall Size: 18"W x 21.5"D x 31.25-36"H; Seat Size: 17.5"W x 16"D x 18-23"H; Back Size: 17.5"W x 14.5"H
---
4.Sleekform Chair
Invented in 1979, the kneeling chair is designed to be much more ergonomic in order to reduce back pain.
With a 90-degree chair and an extremely soft cushion, this kneeling chair by Sleekform is perfect for artists.
While art horses or art benches (covered next) are popular within art schools, a chair like the Sleekform is a much more comfortable alternative for studio and home use.
Allowing you to have an unobstructed view in front and to the sides, this Sleekform chair will give you a full range of movement whether it comes to larger brush strokes or selecting just the right tool, medium, or solvent for your piece of artwork.
Should you like to draw or paint from a live model, the unobstructed and ergonomic design will allow you to efficiently work on your piece while studying the contours of the model.
A word of warning when it comes to kneeling chairs:
Given that they rely on core strength, some artists find that they can work on these only for a limited amount of time before their muscles begin to tire.
Therefore, you will want to have another chair at the ready when first starting out on this one.
But as your core muscles begin to strengthen, you will find that you can stay on the kneeling chair for longer periods.
What we really liked about this Sleekform kneeling chair was its satisfaction guarantee. Given that some may be a bit apprehensive about trying out a kneeling chair (although as you can see the review average is 4.2 out of 5), you do have 30 days to try this and still receive free return shipping.
Overall this is a great chair for artists looking to improve their posture and comfort while painting.
Pros & Cons
---
[REDUCE PAIN] The Austin positions you with an open hip angle that effortlessly encourages an active upright posture. Kneel position will align your back, shoulders and neck, lower risk of injury. Improves and corrects posture, reminds you to stop slouching.
[DURABILITY] The Austin features a 4" thick seat and comfy memory foam knee cushions, 3 wood cross bars instead of one; and reinforced 20 ply instead of 14 ply birchwood for strength and durability.
[CAPACITY] It has a weight capacity of 120 kgs (almost 265 pounds). Heavy-duty ergo angled cushions for lumbar. Perfect for anyone 5'2"-6'6", works for standard 29" table height.
[VERSATILE] The Austin is a perfect posture corrector for meditation, study, writing, computer work, gaming, a sewing or crafting chair or a posture correcting chair. Supporting muscles and relaxing backaches through alignment correction.
[ROCKING] The rocking movement helps with recovery, increased blood flow, energy and helps maintain focus. The balance and rocking makes sitting comfortable while you work.
---
5.HON
There is no beating the HON Volt Task Stool when it comes to versatility – and the primary reason why we included it on our list.
The range in height of this chair alone makes it one of the best chairs for artists. With the ability to be raised all the way to 33" and lowered to appx. 20" you can use this chair for artwork at a desk level or one that is fully mounted on an easel.
The lower 20" may not be suitable for some desks or artists (might just be a touch too high) – so be sure to measure appropriately before you decide on this one.
The foot rest on the stool allows for additional comfort when adjusted to its highest setting, giving you more control over your upper torso by keeping the lower half of your body stationary.
Height adjustment aside, it gets even better when it comes to options and range of movement.
One of the biggest downsides to many of the more traditional office chairs is that they will have arm rests that tend to get in the way – especially when working on much larger scale pieces.
This becomes a problem when drawing or painting as you may accidentally hit an arm rest and have a messy stroke.
With the ability to add on arm rests, you have the choice – not the manufacturer to decide what will be the most comfortable for you.
Given that this comes under the average price of all the chairs on this list – the HON Volt is definitely great for artists who don't mind spending just a bit more than the cheapest options but still want a comfortable seat.
Pros & Cons
---
COMFORT, STYLE AND VALUE: This task stool features smooth and pliable SofThread leather seats with tailored stitching detail and a sharp-looking geometric design all at a surprisingly affordable price
SIT TO STAND: Avoid the hassle of raising and lowering your sit to stand desk--instead sit comfortably at any height with this task chair's extended height adjustment and adjustable foot rest
ERGONOMIC ADJUSTMENTS: Let this comfortable office chair take care of your body while you work with generously-proportioned and contoured seat & back cushions plus pneumatic height adjustment
ON THE MOVE: Pull up to your computer desk, swivel around to collaborate with your teammate, or wheel over to the snack area for a quick break with this five-star base and durable wheels
DURABLE HIGH BACK CHAIR: We use only high-quality materials to keep your chair rolling for years but keep you covered with the HON Full Lifetime Warranty just in case something goes wrong
---
6.Martin Universal
Art benches (also known as an art horse) are a staple chair found in art schools everywhere.
With an easel mount and a forward-facing design, this chair is designed for artists who practice model drawing heavily.
When using an art bench like the Martin Rolling one here, you can get better perspective and proportions within your work as your eyes don't need to go too far off the subject before they are on the drawing surface.
While not the most comfortable chair for prolonged use (speaking on personal experience), their utility matches that of a stool when it comes to range of motion that you can achieve while drawing.
Of course, the lack of back support does make these a bit tougher for some artists who like to work on their pieces for prolonged periods.
But if you are looking to recreate the art school vibe within your own studio and plan on drawing models on a regular basis, then then the wooden bench may make sense for you.
Lastly, unlike every other chair or stool featured in this article, art horses like this one can be folded and stored away into a closet or under the bed – making it the perfect option for artist who may be living in dorms or cramped apartments where square feet are at a premium.
Pros & Cons
---
Easily transports to plein air sites and then conveniently folds out into a Cabalitto-style artist bench seat with an angled canvas support
Height adjustment Range: 43" – 71"
Holds canvas height to 24-inch
Constructed of beautifully finished natural hardwood, this easel features a rollerboard base for easy transport, retractable handle and magnetic closures to keep contents in place when closed
Folds flat for easy storage - Dimensions (folded): 30" L x 14" W x 5" H
---
How To Choose the Best Chair For Drawing
Since artists tend to sit in a chair for long hours, we prioritized the comfort and ergonomic health of the artist. The following selection criteria exemplify that and will help artists to find the right chair for their situation.
Lumbar Support
Lumbar is a fancy word that means "lower back", or the part of a human spine where the spine's natural curvature vaults forward. Any ergonomic chair will need to have sufficient support of this lumbar region, and its critical for artists as they may spend long hours sitting and perfecting their work.
Lower back support depends on a couple of things. Your body figure and what you feel comfortable in play a more significant role here. Because if you have a slightly curvy stature, then you'll need a deep lumbar cushion. But If your body stature is average, then we recommend chairs with at least slight curvature to support your spines natural curve.
In today's article, we'll discuss chairs with various kinds of lower back support, including bottom curved lumbar and mesh curved lumbar supports.
Backrest
The backrest is the part of your chair that supports your entire back (upper and lower) while seated. A chair with a good backrest promotes ideal posture if you stay sitting for a long time. In addition, a good backrest supports the natural posture of your spine.
The ideal backrest of a chair for artists have a height of about 26 inches to accomodate over 95% of heights. It's better if the chair has a slight curvature to support the natural spine curve. Moreover, if the backrest is adjustable it adds tremendous value to the chair.
In today's article, we'll be discussing chairs that have backrest heights between 20.2 and 26 inches.
Fabric
Fabric is the material that covers the seating portion and the resting portion of artist chairs. If the fabric isn't breathable, it causes a sense of discomfort to the artist, especially for those seated for extended periods.
The only thing that you need to keep in mind while buying a chair does the chair passes air well enough. But among all the fabrics, mesh leather provides the most breathability. Other materials such as Vinyl, Faux Leather, and Fabric are suitable too.
In today's article, we'll be discussing chairs that offer fabrics such as Light mesh, bonded faux leather, and heavy mesh.
Adjustability
Adjustability refers to the ability to adjust your chairs to your comfort. While shopping for chairs, you'll find out that most chairs will either come in fixed or have various ways to be adjusted ( Height, Base).
For ease of understanding, we can split this section into two parts
Seat Height
Height is the most critical adjustability option that a chair needs to have as everyone's height is different, and the chair needs to be adjusted as such.
For a healthy posture, seat height should be between 16 to 21 inches off the floor. This allows the user to have their feet flat on the floor, which is the preferred ergonomic posture. It would also ensure that their arms are even compared to the height of the desk. All this together would provide a healthy posture.
In today's article, the chairs we'll be discussing can have their heights adjusted between a minimum of 18 and a maximum of 23 inches off the ground.
Swivel Base
The swivel base provides stability and ease of movement, so your chair must have a solid swivel seat for it to be an acceptable artists chair. Without a solid base, your chair might face issues such as uneven movement and instability, which can make drawing or working on other art forms very tedious.
An ideal swivel seat should be large enough and not too bulky. In addition, it should pass stress tests like the ANSI bifma tests to prove durability. Furthermore, the material needs to be either plastic, steel, or aluminum. Most office chairs from high quality manufacturers will be a solid swivel chair.
In today's article, our recommended chairs have all of the necessary factors mentioned above.
Armrests
Armrests are an essential portion of an office chair. It allows the artist's arms to rest after a busy work session. It also allows the body to stay aligned with the rest of the body parts.
Ideally, your armrests should be adjustable. It should be spacious enough to rest your arms and elbow on the armrest properly. If you're going for a chair with pivoting armrests, then be sure that the armrest has a minimum of 15-degree tilt support.
In today's article, we'll be discussing chairs that have various kinds of armrests. These armrests range between being as simple as a plastic armrest and advanced as a 90-degree flip mesh armrest.
Price
The price of a chair is perhaps the most critical selection criteria of them all. While we can't pinpoint the exact costs as they may change due to stock availability and other reasons, we can provide general ranges.
We can divide the prices into three sections, they are
Low- $100<
Medium- $100-$150
High- $150>
Considering all of the selection criteria, we can safely say that the Flash Furniture Drafting Chair is the best overall office chair for artists at the moment. However, we also have several other recommendations for specific situations that might fit your needs more precisely.
There are a lot of different studio and work chairs out there, and it is normal that people have a bunch of questions about them, like:
What is the Best Artist Chair for Artists?
What is the Best Artist Chair for Drawing?
What is the Best Artist Chair for Painting?
Can Drafting Chairs be Used as a Regular Chair?
What Artist Chair is Best for Posture?
What Is Most Important in an Artist Chair?
I'm tempted to say that the most important thing in a new art chair is comfort, but perhaps more important is getting a chair that allows you to work for extended periods without fatigue or physical pain and discomfort.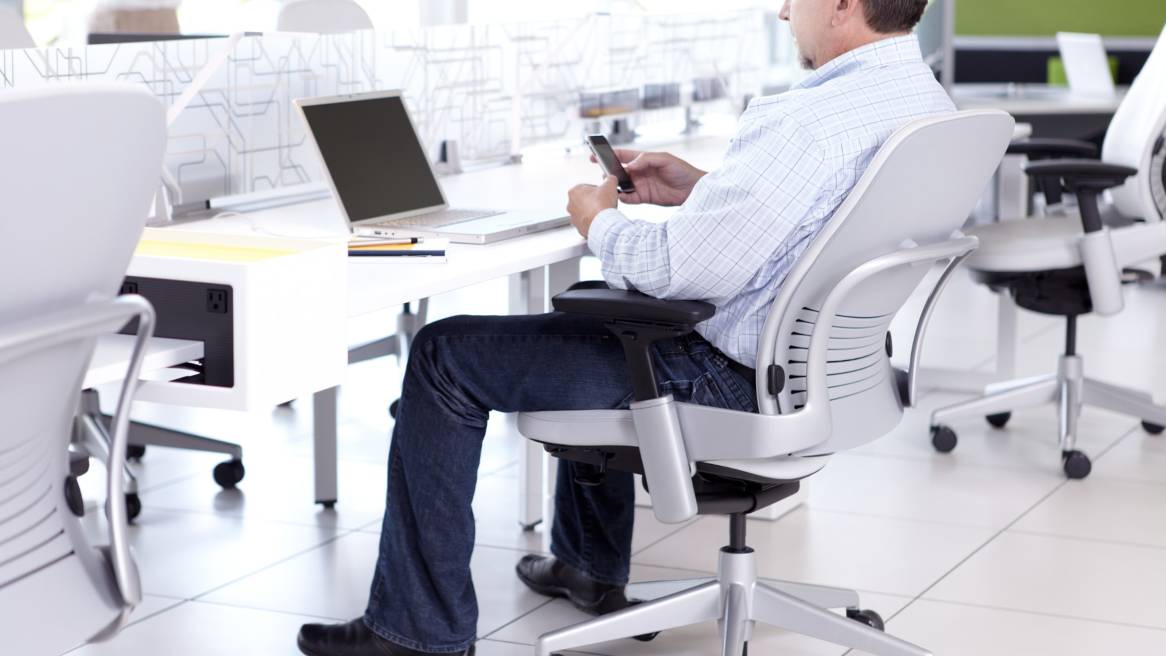 After all, comfort is important, but too much comfort can be as bad for a work chair as too little, and ideally your new art chair, or your new art stool for that matter, will be so comfortable that you essentially forget you're even in it (or on it) but not so comfortable that you get groggy, drift off and wake hours later with your forehead plastered to your canvas.
And, equally important, you really want to look for an art chair that sort of gets out of your way – that is, a chair or stool that doesn't physically keep you from your full range of motions, movement or techniques.
So, let's list out the main things we would want and expect from the best stool or the best chair for artists:
Ergonomic Design — for comfort and physical health
Useful Design — a chair or stool that accommodates your work process
Rock Solid Construction — a chair that will not break or make odd noises, and that will last and last
Style — well, you better not look at my first art stool recommendation (unless you think that Carhart is the height of fashion…)
How Can You Find the Right Artist Chair or Art Stool for You?
As I've mentioned in the two companion pieces in this series, about finding the perfect studio art desk or drawing table and finding the perfect artist's lamp or work light, I am not able to really get my hands on and personally test every single one of these chairs and stools. So I have had to rely much more heavily on the reports of others — not just my own experience (I have tried a few of these), but feedback from other artists, friends and students, and especially the reviews of as many actual verified customers as possible, from Amazon and elsewhere.
But that's what I'm here for, to do the hours and hours of homework for you, and to lend my own insight as a working artist to the pool of information and feedbackI've been able to put together. And as a result I am really happy with our final selections, and so confident that each and every one of them is not only a great chair or stool, perfect for any working artist, fine artist, art student or crafter, but also represents an amazing value and a really smart and good purchase.
Before you pick out a chair for your studio space, you need to consider your personal preferences and the level of support you will need from your chair. Depending on your work, your needs may be different.
For example, if you are a digital artist, you may want a desk chair that allows you to sit at the computer for a long time.
If you are an architect who works with a drafting table, you will need something with an appropriate height and mobility. If you are an artist who works with a canvas, you will need a stain-resistant stool that allows free movements while you work.
Personal issues like chronic pain and mobility needs are also things that you need to consider while picking out the best chair for your workspace. While picking the best chair for your personal needs, below are some of the other aspects you will need to consider.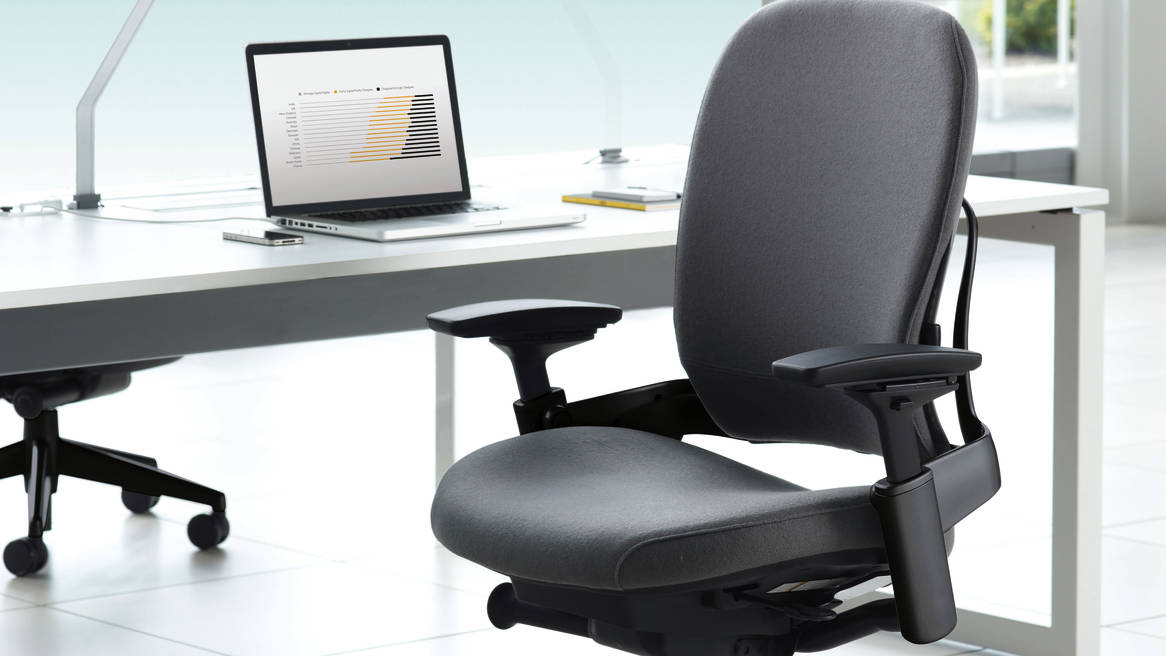 And yes, when I say "amazing value" I include even the Herman Miller chairs!
So, I have divided this buyer's guide into two simple sections:
The Best Artist Chair
The Best Stool for Artists
Within these two sections the recommendations are listed by price, from lowest to highest, and so if you already know your budget, and whether you are leaning more toward a more normal studio chair or a working stool, it should be super easy for you to find the very best choice you can make from the list below.
And make sure to check out my "Closing Thoughts" section, at the end of this article, where I will pose the rather straight-spined question "Posture at What Cost?"
But now let's have a seat and get started with the best chairs and the best stools for artists and crafters!
WRAP UP
Best Chair for Drawing – When it comes to drawing or painting for prolonged periods of time, comfort is everything. Therefore, we wanted to round up some of the best chairs for artists who not only need uncompromising comfort in their studio, but also the range of movement and versatility within the chair that won't impede performance.
That's why during our thorough research we found that the Herman Miller Sayl Task Chair was simply the best all-around chair for artists.  It's relatively small footprint along with the ample adjustments for seating and pitch made it incredibly versatile for studio use. 
Ancillary to the comfort found in this chair was also the design aesthetics.  Highly revered for their incredibly detailed design process, Herman Miller has always set the standard when it comes to both the office and studio environment.
While the Sayl chair delivers on all the key components of a quality chair for artists, we did also review several other alternatives within the market.