Best Chair for Teenager – Getting a comfortable desk chair for the teenager in your house is a crucial step in setting up a friendly study environment at home. We have just listed some top-rated teens' desk chairs you can order today for excellent comfort and support.
Our buying guide section will equip you with great tips to help you choose the perfect teen desk chair easily.
The school-from-home has never been more real than in recent times, especially during the Covid-19 pandemic wave. And this trend is likely to continue in the future.
That said, you need to play your part as a parent by setting up a comfortable learning environment for your teenager.
One of the basics for a comfortable learning space is a comfortable chair to go with the study desk. The best teens desk chairs promote healthy posture, protect the back, increase concentration, and enable your young adult to study for long hours without feeling fatigued.
In this article, we have listed some of the most comfortable desk chairs on the market you can get for your teen son or daughter today.
Table of Contents
ROUND UP
1.COSTWAY Mesh Office Chair
This ergonomic mesh chair is our overall best pick for the best teenager desk chair.
The black chair is designed to grant young adults long hours of comfort and enable them to focus on their studies. It comes with an ergonomic backrest that conforms to the natural body spine for optimal comfort.
Since the back is made from mesh material, it ensures maximum breathability and ventilation and keeps you cool in hot weather.
Its seat is made of a soft and thick cushion which provides you with a comfortable experience. The seat is then supported by an extremely stable and sturdy 5-claw wheelbase made using a high-quality glass rod—making it strong enough to support teens with bodyweights up to 300lbs.
You can easily adjust the seat height from 17″ to 20.5″ for a more comfortable height. The seat has a rocking motion to help you relax midway through your studies.
A 360-degree swivel base gives you high mobility and lets you easily access everything in your study room or work surface without necessarily getting off the chair. The 5 wheels ensure smooth and quiet rolling from one point to another on your home office or study room floor.
Pros & Cons
---
✔️【Full Flexibility】Unique 3-paddle control allows you to adjust the chair to perfectly fulfill individual needs. 4" seat height adjustment, 2.5" backrest adjustment and 2.5" armrest height adjustment bring much more convenience for people of different height. Plus, 15° tiltable back and 10° tiltable seat enable more relaxing leisure time.
✔️【Ergonomic Design】With streamlined design, the backrest fits closely to your back curve. In addition to this, there is a sturdy lumbar support that provides you with comfortable waist support. Both features will effectively relieve your physical pain around back and waist.
✔️【Comfortable Material】Breathable mesh backrest and seat offer you more comfortable experience. The curved seat cushion filled with high-density sponge perfectly conforms to your hip curve and distribute pressure. Plus, the armrests are covered with soft premium PU for refreshing touch.
✔️【Great Sturdiness & Easy Movement】Equipped with strong and durable gas rod, the computer desk chair is excellent in sturdiness and stability. The premium gas rods will greatly reduce the vibration for smoother lifting. Meanwhile, smooth rolling casters make it effortless for you to move the chair.
✔️【Convenient Assembly】With our detailed manual and needed accessories, the assembling process becomes much easier. Also, with minimalist appearance, the simple modern office chair blends well into diverse occasions. You can place it in office as a working chair, in study as a reading chair or a resting chair.
---
2.Ergonomic Office Chair
If you're on a tight budget, you'd be interested in this affordable ergonomic chair from BestOffice. The chair comes in just the perfect size for teens and is ergonomically designed with a highly ventilated mesh back for long hours of comfort in your home office.
It features a soft high-density sponge cushion that fits into your sitting position for long hours without feeling tired.
The teenager desk chair comes with all the necessary installation hardware and clear instructions to make the setup easy and fast for you. Now that extra installation screws are included at no additional cost.
It boasts a nylon lumbar support that offers you exceptional back support for a comfier experience.
It also offers you a height-adjustable seat through a 3.5 inches range to achieve a more comfortable sitting position. Even better, it comes equipped with a tension adjusting knob that lets you tilt it to a certain degree so that you can relax after long study sessions.
Since it has a small design, this will be the right desk chair to use with that corner desk in your small bedroom. It will make a good choice for homes without enough space and enable your teen to do their school work comfortably.
A heavy-duty metal base gives this money-saving computer desk chair extreme stability and gives it enough strength to handle users up to 250lbs. The chair swivels through 360-degree to allow for multi-tasking convenience. And it's equipped with durable casters to allow for smooth rolling on different floors.
Pros & Cons
---
✔【EASY TO SET UP】 - Our office chair comes with all hardware & necessary tools. Follow the gaming chair instruction, you'll found easy to install, and desk chair estimated assembly time in about 10-15mins, supports up to 250 pound. Office chair gaming chair desk chair.
✔【NEW DESIGN & CREATIVE】 - Office chair have new racing styling, lumbar support and generously padded, easily to eliminate any back pain that you may experience due to sedentary sitting and help relax your mind and relieve pressure. Desk chair office chair gaming chair.
✔【EXTRA COMFORTABLE】 - Desk chair is made from soft PU leather upholstery and ample padding that is oil, and water resistant, it's also makes the chair very easy to clean. It is a good choice to add one of our office chair in your home even office, and put a set of our gaming chair in your activity room. Gaming chair office chair desk chair.
✔【360-DEGREE SWIVEL & QUITE ROLLING】- The office chair has to offer is that you can personally adjust the chairs height to match your needs, and it also offers the 360 degree swivel position and smooth-rolling casters, great stability and mobility. Office gaming desk chair.
✔【WE ASSURED】- We guarantee you will love this gaming office chair. But if you're not satisfied with this desk chair, please get in touch with us. Gaming office desk chair.
---
3.Hbada Chair
Hbada is an incredibly popular office-style task chair and a good choice for teens. The modern, sleek-looking chair comes with a great price point for the features it offers you and will give you the real bang for your buck.
One of the reasons you should get this chair for your teen son or daughter is that it is built for comfort. Its firm and soft seat cushioning deliver hours of comfort. The seat height is adjustable from 17.7 to 21.2 inches, letting your child set their ideal sitting position easily.
The mid-back office chair has an ergonomic lower back support that flows with your natural spine shape for ultimate comfort and support. Because the backrest of made of mesh fabric, it has excellent ventilation and will keep you from getting all sweaty.
Another reason this chair is incredibly popular is that it comes with flip-up armrests. This design comes in handy when you want to get the arms out of your way and tuck the char right under your writing desk space to save space.
After a few hours of non-stop studying or doing homework, you can always tilt this chair through 120 degrees to set it in a reclined position for relaxing or to take a quick nap.
The reasonably priced office-style chair is armed with smooth and quiet rolling wheels to let you easily move it from one point to another or easily get it out of the way when switching to a standing desk.
Its wheelbase is incredibly sturdy and stable and will hold up to teens with a bodyweight of up to 250lbs, so it will make long-lasting study furniture alongside your sturdy desk. The base swivels through 360 degrees to grant you mobility in all directions.
Pros & Cons
---
Ergonomic Design lumbar support: 3D Lumbar Support provides customized ergonomic support relieving your fatigue of sitting for a long time and Correct bad sitting posture, 3 parts provide the support to hug your back: the middle support part adopts elastic mesh to adjust support force according to the body shape, and the 2 flank support adopts leather fabric to make you are comfortable while correcting your sitting posture.
Multi-function: 1) Height adjustable armrests, 2) 3.5 inches up and down, 20° rotation headrest adjustment, 3) the depth of the cushion can be adjusted. 4) back of the chair can be adjusted up and down, 5) you can lean back to 90°, 100°, 115°, and pull out the retractable footrest to find your best position for a break or napping.
Comfortable Sitting: High-elastic nylon special net is breathable and comfortable, giving you good support. High-density sponge-filled cushion is soft and not easily deformed, which is soft and comfortable.
High-quality Materials: All materials are carefully selected. The base is made of Steel, which is not only light but also high load-bearing. The seat mechanism and gas lift cylinder are both safe. You can use it with confidence.
Customer Warranty Service: Hbada provides three years warranty that is processed in the most hassle-free way possible. Customer-first is the original aspiration of Hbada.No matter what problems you encounter during use, you can contact us. We will provide you with professional services on the product.
---
4.GreenForest Chair
This cute GreenForest chair has a small footprint and will fit in tight spaces, including in your corner study space or small teen bedroom while giving them the comfort they need to study for long hours without losing focus. The small size also means it will accommodate small-framed teens.
Putting together this chair is super-easy and quick, and even the teens can do it on their own. A set of clear, easy-to-understand instructions plus all the necessary hardware come included in the box to make the installation hassle-free for you.
This is also a well-made chair and will comfortably accommodate teens as heavy as 200lbs, making it suitable for most users.
Turquoise color makes this chair pretty and will create a pop of color in your young learner's study room, living room, or bedroom. This color will also appeal to both boys and girls and blend well with modern decors.
A breathable mesh back ensures excellent ventilation and keeps your kid cool. The seat cushion is thick and soft and will offer a comfortable sitting experience, even with extended use.
With a one-touch pneumatic height adjustment mechanism, you can easily set the position of this seat to your desired height or to fit the computer desk.
Like in the other chairs featured on this list, this model comes with a 360-degree swivel base to allow for movement in all directions. It also has 5 rubber wheels which roll smoothly on the floor and carpet.
Pros & Cons
---
Teens office chair with great pop purple color, this cute bright color match easily with room decoration and stationery, which can bring good mood for children.
Kids desk chair is very easy to assemble, kid can install it in 10 minutes, a great gift for boys and girls,leave an interesting manual time to them
Desk chair is height adjustable and 360 degrees swivel, very easy to handle, suitable for different ages kids. And the warranty is lifetime.
Mid Back computer chair with fishbone design back and soft seat, very comfortable to seat on it. The Max holding weight can be 200 pounds.
Desk chair is also suitable for petite adult, the seat size is 15.2x15.7 inch, height is 29.5-34.2 inch
---
5.Flash Chair
Soccer mad kids aged 7-10 years will love this soccer-themed desk chair made by Flash Furniture. This desk chair for kids has a back and seat stitched in vinyl – in a soccer ball design. The seat can be pneumatically adjusted to different heights. There are armrests, but these can be left off when the chair is assembled for an armless design.
This chair will be too small for most teens or adults – but it'll be just right for a pre-teen little student soccer fanatic! It'll add to the room decor as well!
Pros & Cons
---
Whether you have the next all-star at home or your child just loves sports, this soccer inspired task chair will be a welcome addition to their bedroom or study space
[_Our chair conforms to ANSI/BIFMA standard X5.1-17_] Round vinyl upholstered back and seat with CAL 117 fire retardant foam featuring a black and white soccer ball pattern
Heavy duty nylon base holds up to 150 lb. weight capacity
Contemporary sports themed student task chair.PRODUCT MEASUREMENTS >>> Overall Size: 23"W x 23"D x 32.75-37.25"H | Seat Size: 17.5"W x 16"D x 17-21.5"H | Back Size: 16"W x 16.5"H
Note : To ensure proper assembly, please follow all steps provided in the User manual (provided in pdf below)
---
6.Boss Office Tiffany
Teenagers with a passion for luxurious items will love this beautiful Boss Tiffany chair upholstered in luxurious Sherpa cream fabric. The chair has a pneumatic gas lift height adjustment mechanism. The seat tilt can also be adjusted. The chair base is made from chrome and has five hooded double wheel casters. The chair is also available in pink, black or stylish grey. It makes a great gift.
I think this chair would fit in just as well at a college dorm room or studio apartment as it would in the bedroom of someone in high-school.  It's marketed at girls, but if you are a guy that likes comfortable soft fuzzy blankets this probably is right for you.
Pros & Cons
---
Beautifully upholstered in Black Microfiber with crystal button tufting
Spring tilt mechanism
Upright locking positon
Pneumatic gas lift seat height adjustment; Adjustable tilt tension control.25" chrome base. Primary Material- Fur. Material-Fur. Casters-Dual Wheel Nylon 2 Inch
Note : To ensure proper assembly, please follow all steps provided in the installation manual (provided in pdf below)
---
What to look for in a teenage desk chair?
WHAT MAKES A CHAIR ERGONOMIC?
A truly ergonomic chair includes more than a comfortable thick cushion and an adjustable height. Good lumbar support is more than extra padding on the back area.
The real features of ergonomic chairs have to do with increased mobility and adjustability.
LEVEL OF COMFORT
Comfort is crucial in ergonomic chairs. If we aren't comfortable, we'll feel fatigued after a while and constantly change our posture.
This will lead to awkward and unhealthy curvatures on the spine. Therefore, you need a chair that truly feels comfortable and soft.
ADJUSTABILITY
One of the most important features in an ergonomic chair is the ability to adjust it for different body sizes.
For children, you may see many options of different sizes on a particular model or simply one single option that allows for multiple adjustments.
SEAT HEIGHT & ARMS
Not all ergonomic chairs have adjustable arms, even though they should.
However, all of them have adjustable seat heights which enable you to adjust your seat in such a way that you can rest your feet on the floor without putting stress on your knees.
SEAT WIDTH & DEPTH
The width and depth should be enough to support your child and make them feel comfortable.
Identify your child's weight and consider the maximum capacity of the chair.
LUMBAR SUPPORT
This is another feature that most ergonomic chairs should have. Lumbar support is a curvature in the chair where your child can rest the inward curve of the spine.
Lumbar support features can also prevent slouching if your child sits properly.
SEAT TILT
With a seat tilt feature, your child will be able to reposition periodically and make small adjustments every now and then.
The best ergonomic chairs have a seat tilt option with a locking mechanism that allows you to choose your level of inclination.
BACKREST
The backrest on a truly ergonomic chair should not be straight because the spine is not straight. It should be curved, following the natural curvature of the vertebral column.
Ideally, the backrest should be adjustable, allowing you to bring it forward or backward, depending on your child's body measures.
Size
The first thing to look for in a desk chair for a teenager is size. You should be more interested in a chair that allows your teen son or daughter to sit on it with their feet firmly planted on the ground and their knees bent at 90 degrees.
If your young adult will be using a laptop, make sure the chair is high enough to enable them to type with their hands parallel to the keyboard.
Also, make sure you check the seat depth and width. The perfect chair should be large enough for your teen, but not too wide or deep that it prevents them from maintaining proper posture while on the chair.
Comfort
Another important feature to look for in a teenager's chair is the comfort it offers.
Make sure you get an ergonomic chair with good lumbar support, a well-padded seat, a backrest, and an armrest to enable your child to sit on it for long hours without feeling tired.
The ideal teen desk chair also ought to offer excellent lumbar support. Its back should be designed such that it fits the natural spine shape for excellent lower back support.
A chair with adjustable lumbar support is even better for achieving a suitable posture. The back should also be well padded to create extra comfort.
Aesthetics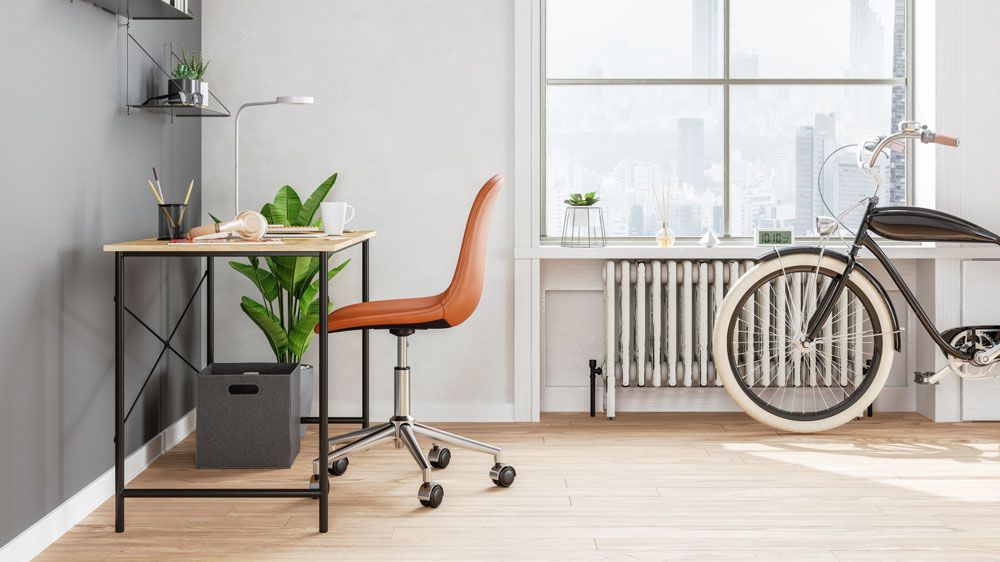 Teenagers can be choosy when it comes to the looks of a chair, so make sure you keep that in mind when shopping for a new chair.
Bright-colored seats will work well for teens with a dedicated workplace such as a bedroom or home office.
The older children will also be better off with office-style chairs as it creates a more grown-up and professional studying environment.
If the desk chair will be used in a multi-use room, then you should consider something that matches your home décor.
Additional features:
Reclining function: this feature will enable your teenager to adjust the seat position for increased comfort or to take a break from your study table or working space.
Swivel base: a chair that swivels will offer your teen added mobility during homework time or gaming. The swivel facilitates easy moving between desks in rooms with multiple workstations, multiple monitors, etc.
Casters: the wheels will make it easier for your teen to move around the study area without necessarily getting off the chair unless they're moving to a standing desk.
Footrest: a built-in footrest enables teenagers to elevate their legs for added comfort.
< class="rank-math-question ">
Is a desk chair worth it?
A teenage desk chair is a worthy investment because it encourages your young adult to sit in a healthy sitting position when studying or doing homework for long hours on the study table. It also helps increase their concertation and productivity.
The chair will also serve additional purposes in your teen's bedroom like listing to music, gaming, etc.
< class="rank-math-question ">
Which is the best desk chair for teenagers?
The best desk chair for teenagers should be well made, stable, comfortable, and come in the right size to enable the teenagers to sit in the proper posture for long hours on their workspace.
Together with the best study desk, the best teen desk chair will help your children study for hours without getting fatigued quickly.
< class="rank-math-question ">
Which chair is best for studying long hours?
The best chair for studying for long hours should have great ergonomics. The lumbar support should be S-shaped to conform to your spine shape for excellent lower back support.
Thick and soft padding on the seat also makes a chair comfortable to sit on for long hours. The chair should also be adjustable to fit the user's specific body type.
Gamers are always looking for new ways to improve their experience and that often includes buying a gaming chair. A gaming chair for teenagers is just like any other office chair, but it has been designed specifically for gamers. They have a comfortable backrest with lumbar support, they're lightweight and the surface is made of materials that prevent slipping or sliding around on your desk. Picking out the right one can be confusing though so we've created this guide to help you find the best gaming chairs available today.
What kind of gamer are you? If you're into first-person shooters then you might want something with extra padding in those areas; And if you prefer racing games then maybe consider a seat with less padding because these tend to not require as much. If you are a teen so pick one of the above gaming chairs for teenagers.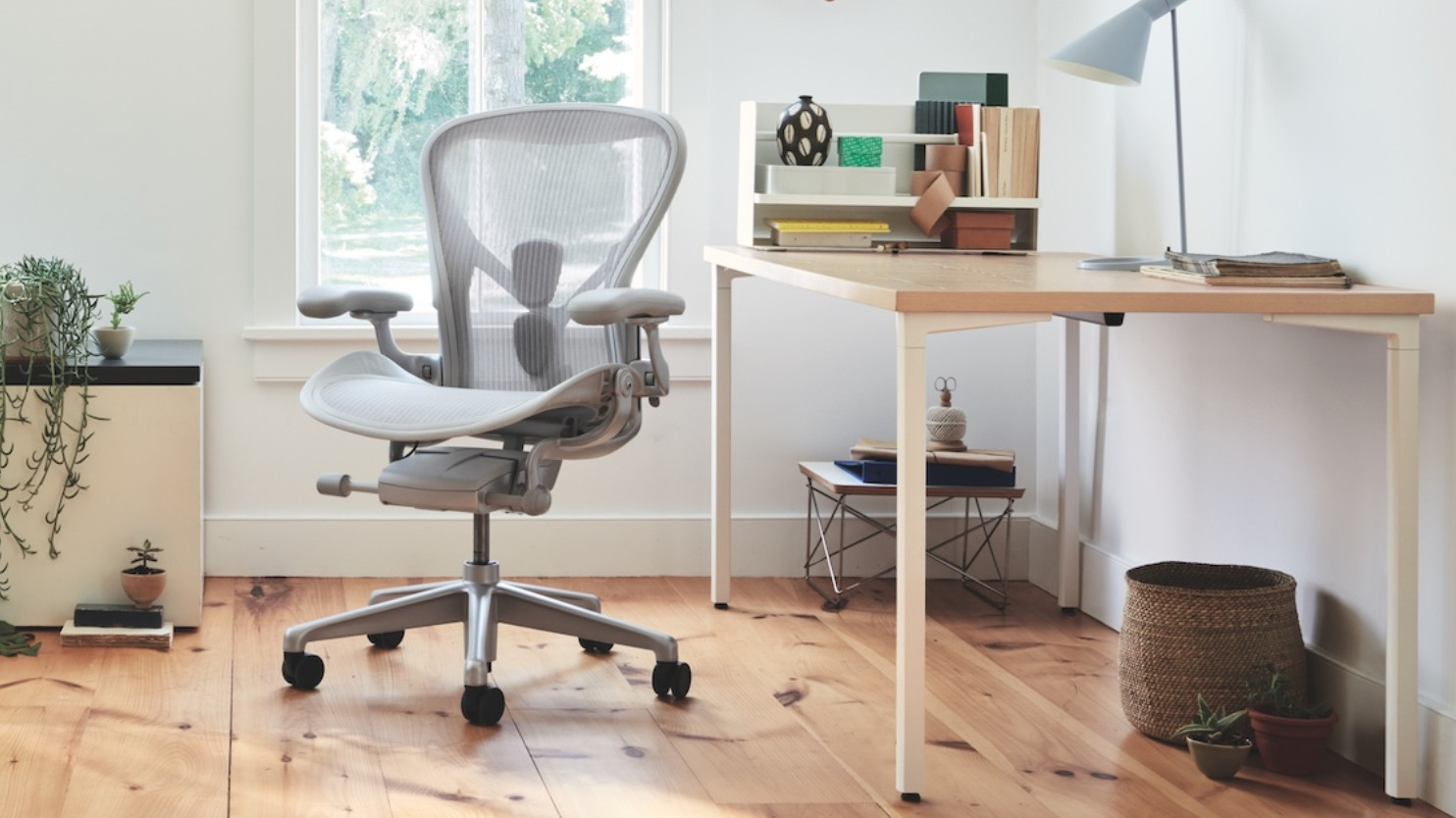 A gaming chair is an ergonomic office chair designed to provide support for your back and arms, as well as increased comfort during extended periods of sitting. The benefits of a gaming chair for teenagers include improved posture, reduced risk of neck and shoulder pain from hunching forward or slouching, less eye strain from long hours in front of the computer monitor, and better circulation.
The best gaming chairs combine comfort, ergonomics, and style. Sometimes that style is that of a Subaru Impreza's racing seats, but you'd be surprised how many office-style chairs offer exactly what we need for longer gaming sessions in comfort. If you want a more traditional gaming chair, or one with subtle looks and posture-positive design, we've got you covered.
Picking the best gaming chair for you will ensure your one any only spine is taken care of. That fragile, meatbag body is more delicate than you might think, so why pay top dollar for an extreme gaming PC build, only to ignore your health?
Many of the best gaming chairs seem a little overkill, with bucket seats and satanic rune sporting gaming chairs abound. For those with an inclination toward the less flashy, we've made sure to add a few sleek, office-style chairs to make up for it. Take the impressive Herman Miller X Logitech G Embody, for example—a crowning jewel among restrained-style gaming chairs.
Whichever route you go down, keep your posture in mind. It may not be top of your list as you embark on a ten-hour raid, but we suggest you don't disregard ergonomics. We've tested dozens of gaming chairs from today's most reliable companies, and every single chair in this guide, and while you could always go the cheap gaming chair route, why not treat your posterior to something special.
There are many different types available on the market today; some have armrests while others do not. Some chairs come with additional features such as lumbar support pillows that can be positioned at the lower back area for added comfort. Others offer footrests that allow you to keep your feet elevated off the ground which can reduce leg fatigue when playing games for long periods. Some for adults and some for gaming chair for teenagers.
Computer gamers are at risk for back pain, and it is important to take precautions. These include taking breaks every 2 hours from gaming, sitting up straight with the computer in front of you, not slouching over the keyboard, or hunching your shoulders. If you do experience any discomfort while playing games on a computer, make sure to stop and relax before continuing your game session. This will allow your muscles to recover so that they can avoid possible injury and discomfort when playing games on a computer.
That's why a good task chair should be able to support you in a number of different positions, while gradually coaxing you back to the optimum position for healthy bum-based work.
The back rest and seat pad should be immediately comfortable, but also be able to prop you up into an ergonomic position throughout the day using the chosen combination of upholstery and adjustability.
The backrest, in particular, needs to do the job of supporting the S-shaped curve of your spine all the way down to your lumbar region, while the seat pad should distribute the weight of your body, which will take pressure off your legs.
A chair's recline facility is also a marker of quality and you should be able to lean back effortlessly and without feeling like you're taking part in a trust fall every time you do. And ergonomics should blend with aesthetics, which shouldn't be an afterthought, after all the best office chairs will promote productivity, so hopefully you'll spend more time out of the chair looking at it than sitting in it with your nose to the grindstone.
Your posture while using a computer has an impact on how long you play without experiencing fatigue as well as other health factors such as neck strain and headaches. It's important to pay attention to how you're sitting or standing. Because if you ignore it so you may have a serious problem.
Thanks for reading our review about gaming chairs for teenagers. If we miss anything so plz tell us in the comment section and will be happy to fix it as soon as we can.
It's definitely something to keep in mind, according to my colleague Meredith Chandler (OT) who wrote a detailed guide on ergonomics for children.
After I recently published an article about kid's desk and chair sets, I received lots of questions specifically about ergonomic chairs for children.
So below I will answer these questions in this guide, and also recommend some of the best ergonomic chairs available.
WRAP UP
Best Chair for Teenager – Buying a teen office chair is often a challenging process. Teenagers go through an important stage in their lives, and your duty as a parent is to protect them at all costs.
When you get the best ergonomic chair for your teen, you guarantee their back's health. Additionally, you help them feel more comfortable in their room and happy about the prospect of sitting and doing homework or other things. Read on to find out more and know all about the best office chairs for teens.
What your loved ones need is a chair that can support them, one that is adjustable and most of all, a chair that is made of top quality. Today, we are listing the best gaming chairs for teenagers, helping you choose one that is right for their needs and your budget. If you are a teenager, then you can see the features even better and make a well-informed decision.
Giving your child their own furniture and desk space designated for schoolwork is extremely important. It creates an optimal work environment and helps them focus better. One of the key items that can make or break a their desk and study space is a chair. The right office chair and desk combo can do wonders for posture, concentration, circulation, and overall health. Keep reading to learn about the best desk chairs for young adults!