Best Chair for Video Editing – A comfortable chair can make your editing sessions, not just more comfortable, but productive as well. Your neck and back will be thankful if you get any of the models in this guide. Just understand the differences between them and pick the one that's best for your work.
A comfortable and healthy seating arrangement is a must for video editors since they spend hours stationed in front of their screens. Without using the best chairs for video editing, your posterior health could take a severe hit in the long run because of years of poor posture. Therefore, an ergonomic and comfortable chair has to be an intrinsic part of a video editor's workstation.
The chairs we would be discussing here would benefit anyone who needs to sit for extended periods. You would find them useful while gaming, or binge-watching your favorite TV shows on the computer.
Editing videos is a long process. Sometimes it requires sitting for extended periods. Video editors need a healthy and comfortable seating arrangement. Otherwise, the lack of support could wreak havoc on your back.
With more and more video editors working from home, the need for a good video editing chair for the home office is greater than ever.
The best chair for video editing helps maintain proper posture, while the wrong chair could cause you tons of pain. The following guide breaks down what features to look for and our top picks for the best editing chairs on the market.
In the current situation, many of us are getting used to the idea of working from home. So, now would be a good time to invest in a chair that keeps your back comfy as you put in long hours at your desk.
Table of Contents
ROUND UP
1.Herman Miller Sayl
Herman Miller Sayl chairs stay loyal to Herman Miller's signature combination of aesthetics and functionality. These chairs are not only gorgeous to the eye, but they also come with all the essential attributes you would look for in the best chairs for video editors. It does lean towards the expensive end of the price spectrum, but it's well worth the buy.
The frameless breathable mesh design is a visual tribute to San Francisco's iconic Golden Gate Bridge. The mesh backrest also allows for sufficient air passage, which keeps you cool in hot, humid weather conditions. It also adjusts itself to your back curvature, so that you can sit in the chair for hours without feeling a hint of discomfort.
Herman Miller Sayl draws inspiration from the suspension bridge model of the Golden Gate Bridge and implemented it with utmost perfection on a back chair. The idea is unprecedented in the office chair realm, but it works wonders in ensuring optimum weight distribution of your body.
The whole purpose of this unique design is to bring out the best from the minimal amounts of materials used. If you want to move freely within a small workspace, this chair can be a fantastic pick. The chair does appear to be a bit fragile, but in reality, it can support up to 350 pounds of weight, which is quite substantial.
Pros & Cons
---
One of the most notable features of the Sayl chair is its 3D Intelligent back. Its gently sculpted and webbed design allows you to move and stretch, ensuring the balance between support and freedom of movement is struck. The webbed back is made from elastomer strands that provide exceptional support to the spine.
Height (in): 40.75 Width (in): 24.5 Depth (in): 26 Weight (lbs): 54 Seat Height (in): 20.5 Seat Width (in): 18
3-Year Mechanical Replacement Warranty By Chairorama.
---
2.Duramont Chair
There's always a bit of skepticism involved whenever we buy a budget item. Will it be as good as it says? Budget office chairs are no different, but in this case, Duramont has won over our trust with their ergonomic adjustable office chair. This offers all the amenities you would seek in a premium chair but in a somewhat stripped-down manner.
We must make it clear that the key selling point for this chair is its price. If you splash the cash, there are fancier alternatives out there, but at this price range, this Duramont will give you a huge bang for your buck. That's why we are discussing this model in our best chairs for video editors list.
The chair looks nothing out of the ordinary, and many users love this classic office chair feel. It features adjustable lumbar support, which is like gold dust in similarly priced chairs. The breathable mesh back comes real handy during the summer to keep you comfy, and for a mesh back, it feels quite easy on the back.
You can also fine-tune the armrest and headrest position to find the correct angle to look at your screens. It also gives you a sizeable amount of recline. You can go all the way back to 120 degrees and you also get to control the tilt tension, which can be vital in reducing muscle fitness in your back.
Pros & Cons
---
★ MORE ADJUSTABLE THEN ANY OTHER CHAIR IN ITS CLASS — Unlike the office chairs sold by our competitors, which allow you to either fully recline or sit upright, we have a SECOND adjustment lever that allows you to lock in your desired recline angle at ANY degree. That way, you can be assured of finding the perfect comfortable seating position just for you.
★ BREATHABLE MESH - The breathable mesh back on this ergonomic office chair provides support while keeping your back cool and comfortable. Cool air circulates through the mesh keeping your back sweat-free and allowing you to sit in the chair comfortably for longer periods of time compared to traditional chairs
★ FULLY ADJUSTABLE BACK SUPPORT - Having back issues or don't want to develop them? Our unique office chair includes adjustable lumbar support that goes in and out, up and down, and a recline feature that allows you to tilt the backrest back or sit straight. Now you can quickly find a position that makes your back feel the most comfortable!
★ EASY TO INSTALL - Simple instructions enable anyone to put this executive chair together in eight simple steps! Then once built you'll be able to adjust the chair to your individual needs. The chair's pneumatic controls will let you raise or lower the seat and tilt back the backrest or sit straight up. You can easily find the ergonomic position that will allow you to work comfortably for long periods of time
★ HIGHEST QUALITY WITH 5-YEAR WARRANTY - This adjustable task chair is made to last. It has a weight capacity of 330 LBS and is made from the highest quality materials, including a soft cushion seat, sturdy arm and head rests and rollerblade caster wheels that allow you to move easily across the office floor. Get your office chair – and boost your work comfort! Your purchase will be backed by a 100% money-back guarantee. Try this chair for 90 days - if you don't love it, you can return it
---
3.Ficmax Chair
Gaming chairs are built for accommodating hours of non-stop action in your setup. Requirements-wise a good gaming chair has a lot in common with video editing dedicated chairs. This gaming chair from Ficmax made it into our best chairs for video editors' shortlist with its attractive offerings at a modest price.
This chair can give many high-end gaming chairs a run for their money, thanks to its impressive build quality and versatility. In terms of appearance, it resembles a racing car seat with a detachable headrest pillow for superior comfort. The metallic frame accounts for the seat's longevity and also makes it capable to support as much as 300 pounds.
The seat comes cushioned with PETA-approved polyurethane leather, which is a very good substitute for animal leather. The color remains the same despite heavy use, it won't get dirty quickly, and when it does, it is very easy to clean. The polyurethane covering encloses a 4.8-inch layer of foam, which guarantees a plush sitting experience.
The chair has a comfortable reclining range that measures up to 180 degrees.  You can get the footrest out and tilt it back to take on a more relaxing position, or even take a short nap. The USB-powered lumbar support pillow can give you a back massage to rid you of all fatigue after a hectic day of work.
Pros & Cons
---
✔Fits your style: Tilt, rock or swivel, adjust at your own pleasure.
✔Premium Quality Material: Dirt & fade resistant PU leather & 4.8-inch thick high-density memory foam.
✔Built to last: Complete metal framework & Heavy duty wheelbase. Class 4 hydraulic piston (Max capacity: 350 LB).
✔Designed for Comfort: 180 degrees full tilt mechanism. Retractable footrest, adjustable armrest, and large seat cushion. Complimentary neck pillow & USB powered lumbar massage pillow.
✔EXCELLENT CUSTOMER SERVICE: Instructions included in the package. Ficmax offers 24/7 Customer Service. Any issue to gaming chair, please feel free to email us for solution. 1-month Free return, 1-year limited warranty on replacement parts
---
4.Lorell Chair
The performance of Lorell High-Back Chairs goes far beyond its elementary appearance. Since its inception, Lorell has had an uncompromising stance on quality and this Lorell chair is a testament to that fact. The ANSI certification assures you of the chair's ergonomics while it also boasts Greenguard approval for its recyclability.
To match the S-shaped curve that characterizes the human spine, the back of the chair also features a similar curve. This particular design trait ensures you retain a healthy posture as you stay seated for a long time. Fluid 360-degree rotation ability and height adjustment opportunities add to the chair's perks.
As we have seen in some of the previous models we have discussed in our best chairs for video editors article, this chair has a mesh back for ventilation purposes. This is a practical touch from the designer, which is pivotal in keeping your back dry and cozy when the temperature hits higher strides.
The base lays the foundation for a stable seat and effortless movement across the floor. The nylon provides all the stability you would need to remain invested in your work, and the casters allow you to move freely whenever you need to do so. The armrests are adjustable and come with heavy padding for greater comfort.
Pros & Cons
---
Bonded leather material offers timeless style
Height-adjustable seating allows you to sit comfortably at your desk
360-degree swivel rotates completely for added convenience
Also offers center-tilt control, upright lock and more
Assembly required
---
5.Alera ALEEL4215
Do you want a chair that will go easy on your pocket, lives up to your demands and looks stunning at the same time? Even though it sounds too good to be true, there is a model that fulfills all three criteria. Behold, the Alera Elusion -your ultimate budget chair that can add a touch of glamour to your workstation at a nominal cost.
Alera's smart engineering choices have made this chair very resourceful within a widely affordable price range. Let's start with the adjustable features. There are height and tilt adjustments on both sides of the chair. The positioning of the levers is nothing short of convenient. You can reach them just by placing your hand under the seat.
You can forgive such a low-priced chair being fragile, but Alera Elusion holds up pretty well to extensive use. The manufacturers couldn't use top-of-the-line materials for pricing limitations, but they came up with some excellent cost-effective alternatives that made this unit considerably heavy duty. On top of that, the materials that have been used to build this chair are also eco-friendly. So, besides being durable the chair is also eco-conscious.
The advantages of mesh backs are twofold-they are cheaper than leather and they are sweat resistant. Alera Elusion also features a mesh back that required less investment from the manufacturer's end but is widely preferred by consumers for its breathability. You can also purchase this chair in two versions. The low-back version is designed to provide greater lumbar support while the high-back version prioritizes higher up your back.
Pros & Cons
---
Multifunction mechanism with seat glide allows back angle adjustment relative to seat, adjustable tilt (free floating or infinite locking positions) and forward tilt.
Cool, breathable mesh back.
Contoured seat cushion with waterfall edge to help relieve pressure on legs.
---
6.Amazon Basics Chair
The final entry in our best chairs for video editors list is AmazonBasics Office Desk Chair. AmazonBasics chairs have become popular for providing endless comfort to users who need to spend 8-10 hours on the seat on average. If you are thinking about getting a new chair that can help you boost your productivity, this AmazonBasics chair deserves to be in your consideration with its affordability and efficiency.
The chair incorporates a mid-back design. This will help you maintain an upright posture for longer periods without any hindrances. However, this would be problematic if you want the neck and lumbar support. As great as the chair is in facilitating mid-back pressure relief, its lack of neck and lumbar support is frustrating.
The chair offers pneumatic controls to regulate recline angle and height. You can find control handles located just underneath the chair. Pull it up to ascend the seat and do the opposite to lower it. The recline knob can also be found easily, which allows you to recline the chair back to your desired angle.
The overall build quality is very good. When you are multitasking between several screens, you need your casters to be perfectly responsive. The casters in this chair have great mileage in them and will serve you right across a variety of floor types. The faux leather upholstery gives the chair an elegant look for years to come.
Pros & Cons
---
Comfortable high-back executive chair upholstered in bonded black leather and PVC
Padded seat and back for all day comfort and support
Pneumatic seat height adjustment; 360 degree swivel; smooth rolling casters
Measures 29.13 by 25.59 by 41.34 to 45.08 inches (LxWxH); 1 year limited warranty; assembly instructions included
Maximum weight capacity 275 pounds
BIFMA Certified
---
Buyer's Guide: What Makes the Best Chair for Video Editing?
Any experienced video editor is probably familiar with the discomfort associated with long sessions in the editing bay, especially as project deadlines approach.
Prolonged sitting puts tremendous strain on your lower back, which causes health problems. Studies show long-term sitting is also associated with:
Exhaustion
Hypertension
Musculoskeletal disorder symptoms in the lower back, shoulders, knees, and thighs
The right chair reduces the likelihood you'll experience these negative symptoms. Look for the following features in your video editing chair.
Size
The chair you get should be adjustable to your size. The University of New Hampshire claims a proper chair will have:
A backrest that follows the natural curve of your spine
Back support across the lumbar and thoracic regions
Height adjustments and tilt controls at least 15 degrees from the vertical position
A comfortable and padded seat
Adjustable seat height and pan depth
Soft armrests that allow your shoulders and elbows to sit comfortably
A sturdy base
Five legs
Mobility across the floor
The chair must fit your body or at least have the adjustment to do so (more on this later).
Adjustability and Tilt
An adjustable chair is perfect for video editing. You should also be able to tilt and lock the position in place.
The University of New Hampshire says your chair is adjusted properly if you have:
A lower and middle back support
90-degree angle knees when your feet are flat on the floor
Space for at least two fingers between your thigh and the edge of the seat pan
Space for at least two fingers between the back of your knee and the front of the seat
Hips and ankles are also at 90-degrees while sitting
Armrests not in direct contact with your elbows
Higher quality video editing chairs may utilize varying adjustable options.
Support
Video editing chairs also must be supportive. The chair needs to reinforce the neck and back so you can sit without causing any discomfort or pain.
Ergonomic chairs are highly recommended for anyone who sits for an extended time regularly. Research shows that using an ergonomic chair reduces the musculoskeletal dysfunction symptoms associated with prolonged sitting. The reason for its success is the support.
Comfort
First and foremost, a good video editing chair needs to be comfortable. You should also be able to comfortably sit in your chair for hours at a time without feeling sore. It also needs to give you a solid amount of cushion without being too soft. Make sure the seat is comfortable, but also pay attention to things like armrests and cushion on the back.
Your chair should also be supportive. It should reinforce your back and neck in a position that allows you to sit for hours without any pain or discomfort. Many chairs come with ergonomic support options that will leave you feeling great. The chairs should be able to easily keep you in this supportive position for long periods of time.
Quality
Not all video editing chairs are created equal. They can be made in a variety of different ways, and different models utilize different materials. If a chair is low-quality, the fabric or support options simply won't hold up over time. That could lead you to buy another one every few months. Solid construction avoids that issue.
Easy Movements
A video editing chair also needs to move freely and change postures. Look for five wheels, which should support your weight and maintain good alignment as you glide across the floor.
What is the best chair for sitting all day?
All the chairs we have discussed in this article are capable of giving you the best level of comfort while clocking an all-nighter in front of your computer. Video editors often need to work tirelessly for extended sessions to get their projects done. So, they must use the best chairs for video editors to keep spine injury risks at bay.
What features should I look for in a chair for video editing?
First and foremost, you need to check the quality of the padding used. Since you would be spending a lot of time in these, you need to make sure your backside remains comfortable no matter how long you sit in the chair. The height and tilt adjustment features are also essential because you need to find the right position that suits you best.
Recline-ability is also an important thing to consider. You might often feel the urge to loosen up and take a break. You can just recline and relax for a while as the video software work its magic on the screen.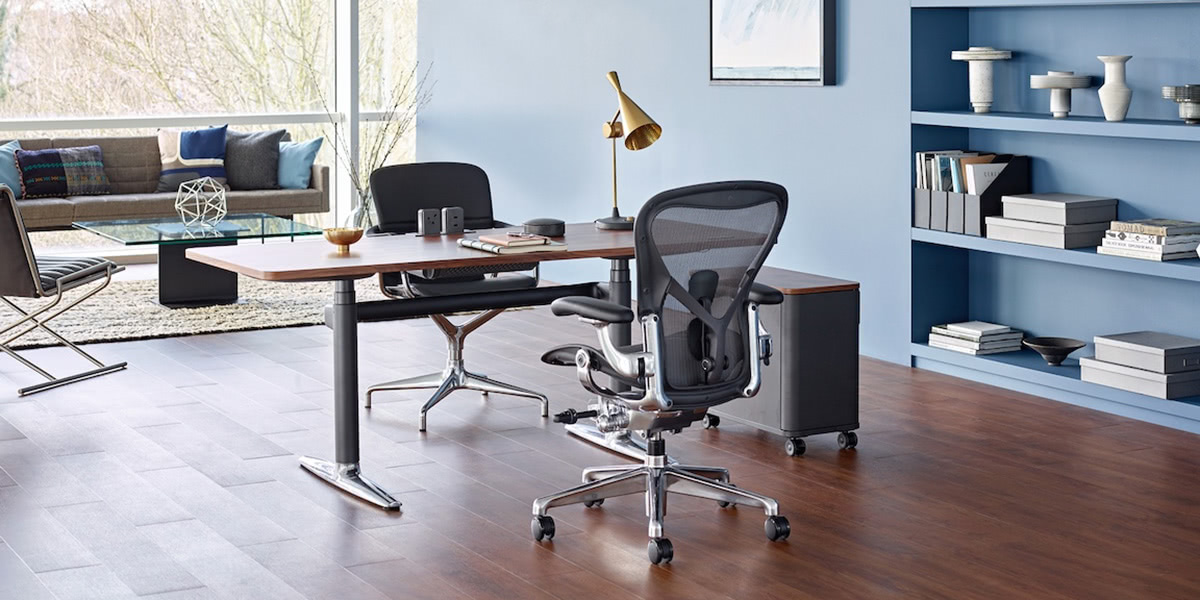 All video editors find themselves juggling between multiple screens time and time again. To handle such work frenzy situations, you would want the chair to swivel instantly and the casters to move effortlessly on the floor.
Should I look for mesh back or leather?
Mesh and leather both are excellent backrest materials, with individual functionalities. Leather coatings seem more gorgeous and often outlast mesh backs. However, without a proper air-conditioning system in your workspace, a leatherback chair might make you feel hot and sweaty after a long working shift.
What are the best brands for ergonomic office chairs?
Some of the best brands for ergonomic office chairs are AmazonBasics, ErgoChair, and Herman Miller.
What is the most comfortable ergonomic chair?
The most comfortable ergonomic office chair may be on the higher end of the price spectrum, but that does not mean less expensive chairs are a bad bargain. In our opinion, the Serta Mid-Back Office Chairs is one of the most comfortable ergonomic chairs available around. However, the Embody Chair by Herman Miller, Herman Miller Aeron Chair, the HAG Capisco Adjustable Standing Desk Chair, and many more follow close behind.
What is the best office chair for sitting long hours?
The best office chairs for sitting long hours should come with key features of adjustable seat arms and height and a design that mimics the curves of your body. This article features some of the best ergonomic office chairs for your back.
Which chair is the best for your back?
Ergonomic office chairs with adjustable arms and height and a curvy back that aligns with your spine are the best chairs for your back.
What are the best ergonomic office chairs for back pain?
The Serta Mid-Back Office Chairs, the Embody Chair by Herman Miller, Herman Miller Aeron Chair, and the HAG Capisco Adjustable Standing Desk Chair are some of the most comfortable ergonomic chairs for your back.
What is the best Orthopaedic office chair?
The Serta Mid-Back Office Chair, Herman Miller Aeron Chair, HAG Capisco Adjustable Standing Desk Chair, and Steelcase Leap Fabric Chair are some of the best orthopedic office chairs.
What is the best high-back ergonomic office chair?
The Steelcase gesture chair,  Steelcase Series 2 Office Chair,  and the Herman Miller chairs are designed to support various body sizes. They provide both low and high back positions, making them a winner for most people.
Mesh backs are the obvious go-to choice if you need to keep your back cool and comfy during the summer. But if you can handle the heat, leatherbacks would be the best option for you.
Anyone who edits for long periods of time needs a great chair. It will help you get more done without causing any pain to your body, muscles, bones, or joints. However, these chairs are good for a lot more than editing videos. They are also perfect for gamers, writers, or people who spend a lot of time browsing the internet.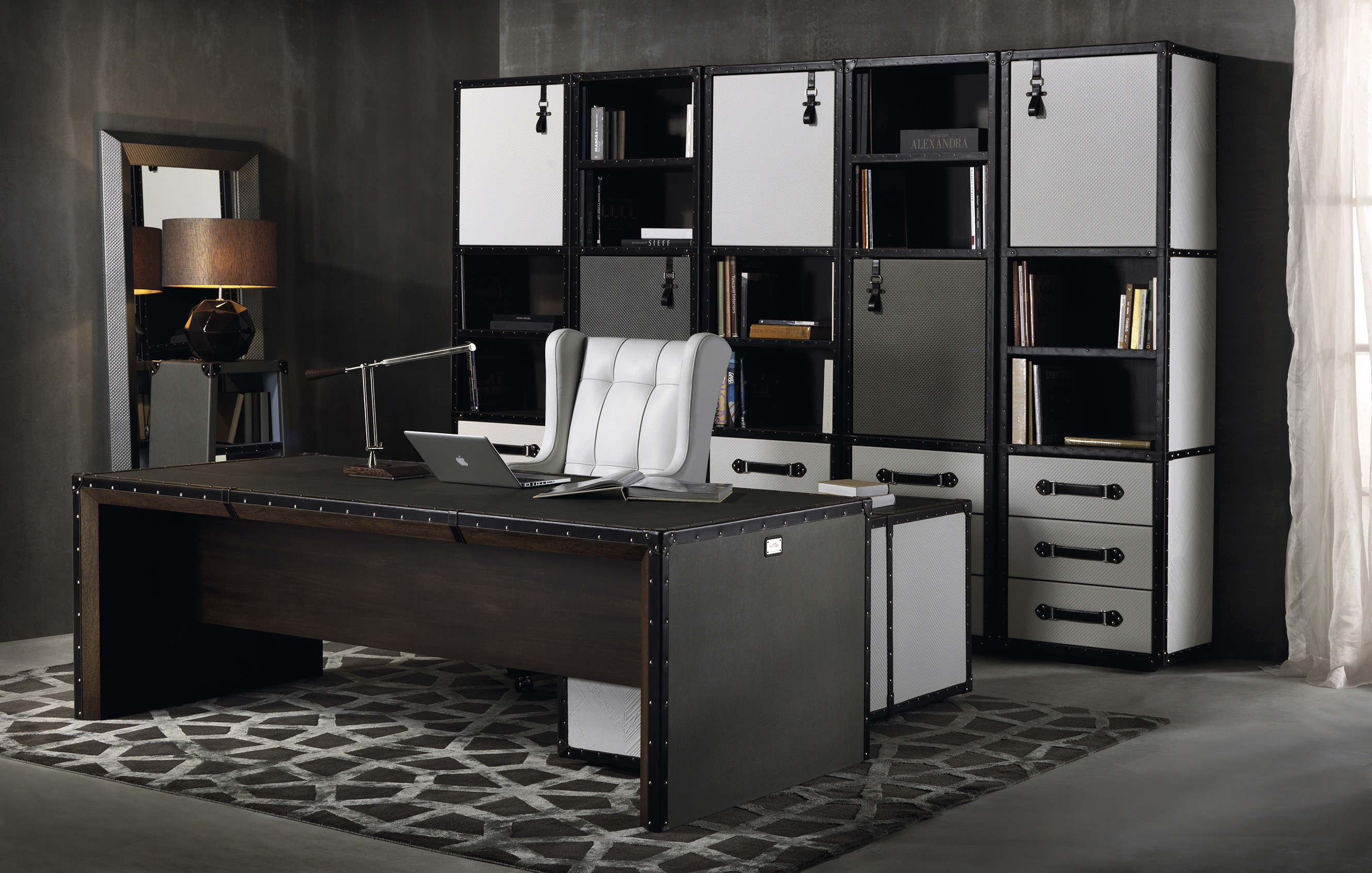 The only exceptions are those who already have a good computer chair, or who do all of their computer work in a coffee shop or at the office.
You might think it's okay to grab a chair from the dinner table, or maybe the physical office has a hand-me-down chair from the person that worked there before you. It might seem like no big deal, but it is. Poorly designed chairs will lead to posture problems, and posture problems lead to a sore back and neck.
A sore spine will affect everything else you do throughout the day, which means you may seek out medical attention, spring for massages, head to a chiropractor, and look for any kind of relief available. Maybe you find relief, but at what cost?
Constantly going to a professional for adjustments or massages adds up quickly.
Video creators and editors spend countless hours stationed in front of their screens. As such, it's most important to have a comfortable and healthy seating arrangement that can support you throughout the day.
If left unchecked, minor discomfort may escalate to a serious health concern, and thus affect one's overall posture and health in the long run.
The good news is, you can easily avoid pain by getting an ergonomic chair. Here are my top 4 picks of the best chairs for video editing available to buy today!
Instead, you're much better off investing in yourself and in your home office by purchasing one of the best ergonomic office chairs available. But with so many chairs out there, which is right for you?
WRAP UP
Best Chair for Video Editing – Editing videos, whether for a marketing company or a personal project, can be a long process. It often requires sitting for long periods of time and takes a lot of hard work. As such, you need to have a good chair. Poor support leads to a lot of discomfort, and it can wreak havoc on your neck and back.
Having the wrong editing chair can cause you a lot of pain. However, picking the right one is no simple task. The following guide will break down the best editing chairs and explain the features that put them above the pack.
Video editors spend a lot of time sitting and this underscores the importance of having a good chair. The best chairs for anyone who does video editing should have ergonomic features that facilitate the right sitting posture and comfort. Failure to do this may lead to poor posterior health which could lead to other ailments.
A comfortable chair makes your editing sessions comfortable and productive. Each of the products mentioned above are considered to be the best chairs for video editing, and has received a ton of positive reviews from their past users.
Don't forget to also get a sturdy and practical desk for your chair.
As for my personal choice, I quite love the SecretLab Titan Chair! As long as the measurements are a good fit, I highly recommend you check out this gem.
Also, with a poor sitting posture, you will not be as productive as you need to be. And during this period when many people are working from home, it would be a good time for anyone and, not just video editors, to invest in a good chair that keeps you comfortable as you work long hours.
Video editing chairs must offer adjustability to support your spine, maintaining proper posture over long periods. Otherwise, you may get off work to find your body is full of pain and discomfort.
Finding the best chair for video editing also depends on your preferences.