Best Ergonomic Chair Under 500 – If you're looking for a great ergonomic chair, but you only have $500 or less to spend, then look no further. I've done the hard work for you and compiled a list of the 10 best ergonomic chairs under $500.
If there's one word to describe a good office chair, the word would be "indispensable". In fact, Aside from a good cup of coffee and no distractions, one of the most important parts of a good office setup is a comfortable, ergonomic office chair that will stand the test of time. There's just 1 problem though: they are quite expensive! It seems that to get a decent office chair that doesn't have many compromises, you really need to pony up and be willing to spend 4 figures.
This is the reason why I created this article. I wanted to make a complete guide of the very best office chairs out there –  all under 500 bucks! The truth is that not everybody has thousands of dollars to spend on the most cutting edge seats, and thankfully, you don't even have to pay that amount to get a good product. The chairs below are overall the very best choices on the market, providing the most comfort, ergonomics, ease of use, and styling for the price point. This article will be really useful for anybody looking to purchase an office chair without breaking the bank. Anyways, without further ado, on to the chairs!
Table of Contents
ROUND UP
1.HON Ignition Series
We start with the HON Ignition Task Chair which we think deserves the title of best task chair under $500. The chair comes with an amazing array of ergonomic features usually reserved for chairs in the $700 range.
Firstly, the height of the backrest on the Hon Ignition is adjustable. As a mid back chair, this helps you dial in the backrest to fit the curvature of your back precisely, regardless of whether you're short or tall. 6 preset heights is built into the backrest.
Secondly, The Hon Ignition task chair seat is also depth adjustable. This one-two punch ensure both your lower and upper body are properly aligned as you sit.
Specially designed for comfort in the workplace, this chair comes with a novel synchro-tilt mechanism. This system allows the back to recline while keeping the seat cushion level to the floor, thereby ensuring the user's back is always properly aligned and the feet can be kept flat on the floor. Just as importantly, the tilt angle can be locked, creating a backrest that is rockable to ease tension in your back.
And finally, I'm a fan of the armrests on the Hon Ignition. It conforms to BIFMA's ergonomic guidelines of being adjustable in 3 planes- height, length, and width, the later meaning you can bring the armrests closer or father away from you depending on your shoulder width.
Check out the below informative video that shows the major features of the Hon Ignition task chair:
The biggest issue with the Hon Ignition seems to be quality control in their packaging. More than a few people have had the chair arrive with one or two components broken. Fortunately Amazon's 30 day and Hon's limited lifetime warranty should take care of that.
Pros & Cons
---
BREATHABLE MESH EXECUTIVE CHAIR: This stylish work chair's mesh seat back and sandwich mesh cushion with two layers of padding keep your body happy and cool so you can concentrate on work
CUSTOMIZABLE: This Ignition Series task chair's customizable back recline, back height, and seat positioning will support you no matter who you are, how you work, or where you work
ADJUSTABLE ARMS: Give your neck and back a break; these adjustable-height and width arms move up and down, and toward and away from the body to adapt to your body
ON THE MOVE: Pull up to your computer desk, swivel around to collaborate with your teammate, or wheel over to the snack area for a quick break with this five-star resin base and durable wheels
DURABLE HIGH BACK CHAIR: We use only high-quality materials to keep your chair rolling for years but keep you covered with the HON Full Lifetime Warranty just in case something goes wrong
---
2.SAMOFU Ergonomic
The Samofu Office Mesh Chair is one of the highest rated mesh office chairs in the sub $500 range on Amazon, and for good reasons. The chair features amazing ergonomics and breathability in an affordable package under and around $500.
Getting praise from almost all users and reviewers is Samofu's three-tiered back design. The back is partitioned effectively to support lower back, upper back and head of the user to provide maximum comfort and minimize strain.
The chair's lumbar back support hugs the user's lower back and waist area in a firm but comfortable manner, enhancing the natural curve of the spine. Similarly, the high back supports the shoulders, cervical spine and head.
The best testimonial for this design is the majority of users who explicitly mention that the chair helped alleviate lumbar spine pain, upper back pain and cervical tension.
Complementing the dynamic lumbar support on the Samofu's backrest is a breathable mesh upholstery and multiple levels of adjustability. The entire backrest can move up and down, and the backrest offers multiple levels of recline up to 135 degrees.
The chair also has an extremely adaptive headrest that can move up and down plus pivot inwards up to 45 degrees.
Pros & Cons
---
[Customised Ergonomic Chair- 3D Backrest, 5D Armrest & Footrest] It's of paramount importance to look after your body for those of us with desk jobs. SAMOFU High back office chairs have a liftable & tiltable backrest, adjustable lumbar support & headrest and seat height, depth adjustment mesh seat, and retractable footrest, to provide ultimate comfort and sprawling luxury for your body.
[Dynamic Back Support - Back Pains Go Away] SAMOFU chair adopts the 3 piece backrest that targets the back and neck accurately for tension relief. The computer chair features a 2.4-inch height-adjustable backrest and 90°-135°lockable recline function to support the natural curvature of your spine. Back/front adjustable lumbar support equally easing any back pain and relaxing your body. The backrest provides instant comfort and conforms to every user's unique shape.
[Optimal Comfort - Adjustable Armrest & Seat and 3D Lumbar Support] SAMOFU chairs provide 90-135 degree inclining ranges. Adjustable 3D Lumbar Support hugs your back. The 5D arms provide common adjustments including height, width, depth, and pivot. The seat glides front and back to find a depth that accommodates their upper leg length. The multi-dimensional free rotating headrest provides the most comfortable position for your head and neck.
[Move Easily and Freely] Don't overlook the importance of swivel base and silent wheels. The aluminum alloy frame is stronger and sturdy for heavier-weight guys. The casters with a smooth rollerblade design and coated in soft polyurethane that will not disturb others or be disturbed. It can also be applied to wood floors, carpets without damage. All office chairs should swivel to allow for easy access to various parts of the desk. Otherwise, arm fatigue can result from over-extending.
[Long Warranty Policy] You want to keep it for a longer period of time when you try to new investment. So we offer 5 years warranty to assure all customers that any needed repairs and replacements will be covered. Including but not limited to missing parts, damaged package, or Failed function.
[Eliminate Hip Pressure - Premium Elastic Mesh] SAMOFU desk chair with the waterfall-edged seat, their contoured and slightly downward sloped shape aids to relieve pressure and increase support behind your knees and on the back of your thighs. The elastic mesh hugs your buttocks to disperse pressure when you sit in. And keep the body cool and dry, and will not hinder blood flow due to stuffy sweat and aggravate back pain.
---
3.SIDIZ T50
If you are in the market for an ergonomic office chair featuring a fabric seat for more softness over mesh, the SIDIZ T50 is your best choice. Much like the HON's product, the chair has amazing adjustability in an attractive package and a wide range of fabric colors to meld in beautifully with your office decor.
A hallmark feature of SIDIZ T50 is the adjustable lumbar support. The lumbar support can be moved up and down as well as in and out, allowing you to adjust the placement and level of support to your exact requirements.
Going hand in hand with the lumbar support is the S-curved back this chair offers. This allows the user's spine to rest in its natural curved position while distributing the weight evenly across the back for optimal support. This tends to help in reducing the back pain and cervical posture problems in the long run.
In terms of the armrests, this chair ups the ante over the HON's with 3-way adjustable armrests. In addition to the normal up and down movement, the armrests also move back and forth and swivel left and right. This gives you a wide range of adjustability to find the best position for your arms as you go through your day, shifting from sitting and relaxing to typing and using a mouse.
The chair also ticks all the right boxes with adjustable seat depth, reclining back with 5 locking angles, and pneumatic height adjustability features that are lauded by several users. The mesh back also provides excellent ventilation. Moreover, the fabric seat is available in a choice of 5 attractive colors.
However, reviewers note that the chair has the occasional quality control with parts not fitting correctly and bolts breaking during assembly. However, these should be well covered under Amazon's 30-day return window as well as the chair's impressive 3-year warranty.
Pros & Cons
---
ERGONOMIC S-CURVE DESIGN : Adequately supporting your spine, T50's design is a not only modern and sleek, but helps you keep a healthy sitting habit.
EASILY CUSTOMIZABLE : Convenience is everything. With all levers placed where your hands can easily reach, you can easily adjust all functions. Simply personalize the ergonomic chair as of your preference.
EXCEPTIONAL BUILD QUALITY : Each component of the desk chair is made of solid material for better durability. The chair can be heavy, but clearly it is heavy for a reason.
STAY FOCUSED : T50's forward tilt, the beloved function from our users, allows you to adjust the seat slope. Leaning towards the front, your may concentrate easier. Plus, different postures and a variety of movements are supported with the advanced multi-limited tilting mechanism. Set the ergonomic office chair to 5 different tilting angles, and lean to the degree you wish.
30-DAY TRIAL AND 3 YEAR WARRANTY : Sidiz offers a 30-day free trial and you may easily return the office chair if it does not fit you. Also, all quality-related issues except for normal wear and tear will be taken care for 3 years.
---
How to Choose the Best Ergonomic Chair Under $500 – A Complete Buyer's Guide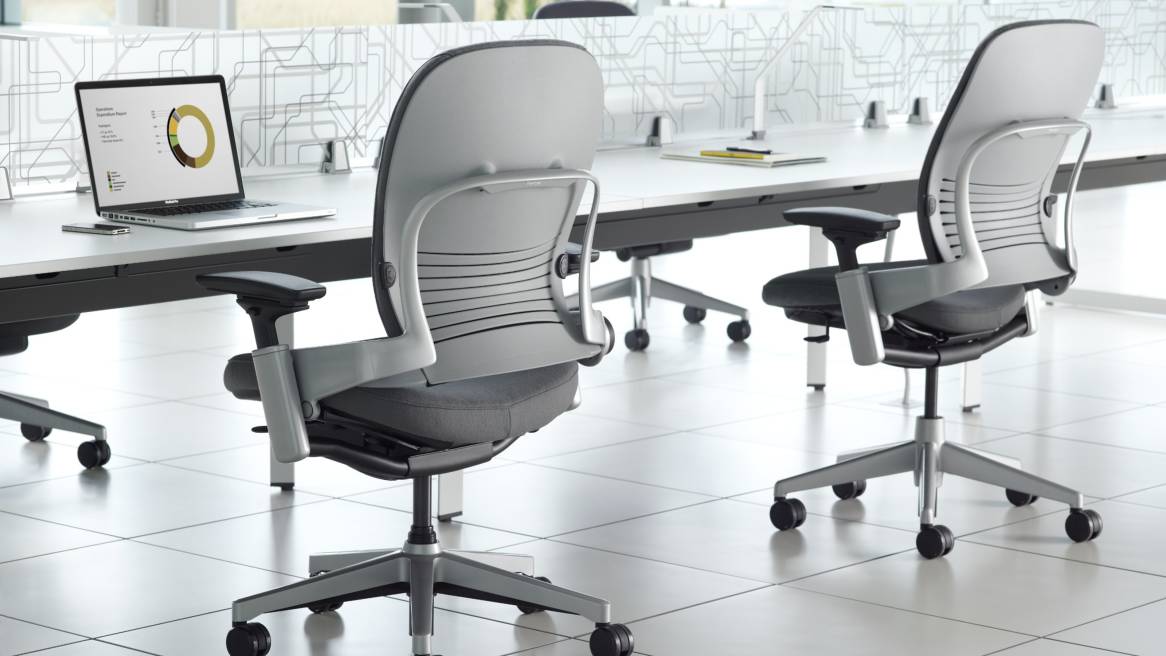 Before we proceed to the chairs themselves, I think it's important that we talk about the things that are actually important in them. In other words, these are the things that you should most focus on when choosing an office chair, and depending on what you are looking for, you might want to compromise on something to get a more comfortable chair or a seat with better build quality.
Ergonomics
Ergonomics are very important in office chairs, and it's one of the main things that you should be looking for when shopping for one. Ergonomics are directly correlated with chair comfort, and an ergonomic chair will seriously improve your posture when sitting for long periods of time. You should really care about ergonomics if you have back problems, or really care about sitting straight for health reasons.
Build Quality
Many think that build quality is compromised in chairs under 500 bucks, but I'm happy to report that this is not the case. Manufacturers have really stepped up their game and have started providing chairs that really stand the test of time at this price point. Most of the office chairs above will easily last you several years provided that you don't surpass the recommended weight capacity. Build quality also has to do with the quality of the metal used on the office chair, which is really good for most of the models below.
Comfort (seat comfort, back comfort, arm comfort)
Perhaps the most important thing that a chair must-have is a comfortable seating position. The most comfortable office chairs tend to have a lot of foam padding, preferably memory foam, but it's not a necessity. They also tend to be ergonomic, without being too restrictive or tight. In general, comfort tends to be subjective, and what feels comfortable to me might not be comfortable to you, but if you have a normal body type, then you won't feel out of place in any of the office chairs below.
Adjustability
Adjustability is especially important for people that are big & tall or just have a different body shape than 99% of people. Things like 4D armrests, adjustable backrest, lumbar support and more are things that are really appreciated, not only by big & tall folks but by everybody in general. Some office chairs even give you the ability to completely recline them so you can sleep on them.
What is the best Ergonomic chair available for less than $500?
 In my opinion, the best ergonomic chair available for under $500 is the Sayl Chair by Herman Miller. Herman Miller is a brand at the forefront of the ergonomic chair market, and all their chairs offer superior ergonomic support. Most of their chairs cost $1000 or more, but the Sayl Chair combines all the best bits of Herman Miller chairs in one affordable package. It's available for less than the $500.
What is the best high-end ergonomic chair? 
There are a lot of great high-end ergonomic chairs out there, but my personal favorite is Embody by Herman Miller. Herman Miller chairs are some of the best in the industry and Embody is one of their best (and most expensive) designs to date. If you're looking for superior ergonomic support, the Embody won't disappoint. The backrest mimics the human spine to offer the ultimate back support to users. If you're not keen on the Embody, you can find some more high-end ergonomic options in this article.
What are the best ergonomic chair brands?
There are a lot of great ergonomic chair brands to choose from but my personal favorite is Herman Miller. They have a range of great chairs available and often use some innovative technology when it comes to ergonomics. If you want to find out more about other ergonomic chair brands, I've put together this guide to the best ergonomic chair brands in 2019.
Are ergonomic chairs worth the money? 
If you often have to stay seated for long periods of time, and you want to protect the long-term health of your back, then investing in an ergonomic chair is definitely worth the money. The support they offer will help you to avoid muscle strain and other health problems, and reduce back pain. This might even save you money in the long run by helping you to avoid expensive medical bills. As we've seen from this list, ergonomic chairs don't have to cost an arm and a leg either.
Are ergonomic chairs good for gaming? 
Yes, ergonomic chairs are great for gaming as they offer the comfort and support that your body needs when sitting for a long time. They can also help you to be a better gamer by supporting your muscles properly to increase your response time. Some of the chairs on this list are gaming chairs that also incorporate ergonomic elements, such as the Racing Series Gaming Chair. These chairs might be a good choice if you're a full-time gamer and plan to use your gaming chair a lot.
All 3 chairs featured in our list are excellent choices in the $500 range, giving you excellent ergonomics and quality not found on lower end budget chairs. However, choosing the right chair for you from these excellent candidates come down to your specific requirements and style preferences.
For people looking for an mid back ergonomic chair that doesn't stick out, the Hon Ignition and Sidiz T50 are the obvious choices there.
The Browery is my go-to choice for those of you that can't find comfort in a mesh or leather backrest- the elastomer material may just be the ticket for long term back comfort for you.
For people with upper back and cervical spine problems, the Sunnow chair is the smartest choice with the separated 3 tier backrest.
For the executive office or those we crave the supple feeling that only genuine leather can provide, the Forbes Executive Chair is unrivaled in those respects.
And finally, for the sporty gamer that want a high quality chair that is both ergonomic and will actually last past the first year of usage, the Secretlab Titan is your man (or woman).
In the end, choose a chair that complies with all your requirements and is specifically designed for posture issues that you experience and minimize the damage from prolonged sitting.
How We Decided
To help narrow down to truly the best office chairs under 500 and create the above list, we tested out dozens of chairs, looking for models that were extremely comfortable and offered good lumbar and neck support. We focused on products that remained comfortable even after using it for several hours, causing no back pain to speak of. To that end, we favored chairs that were fully adjustable, allowing use by a wide variety of body types.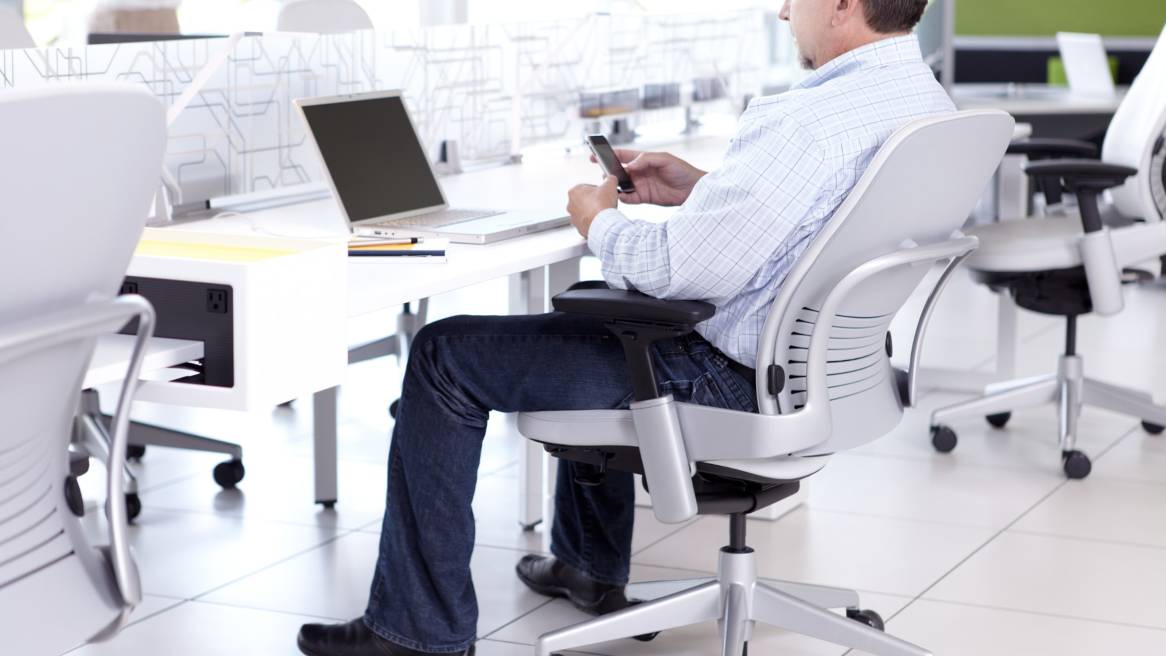 We also took a look at aesthetics, choosing models that would look great in the home office or in the office away from home. We chose chairs made from ultra-durable materials, such as steel, that stayed cool even in use, thanks to fine mesh backings and other comfort forward features. Additionally, we leaned toward products with a high maximum weight capacity, as much as 450 pounds.
Finally, we picked products that were easy to assemble, with everything you need coming right out of the box and no need for external tools or screws. We also wanted to make sure these chairs were backed with money back guarantees, for as long as 90 days, and warranties in the one to five year range.
WRAP UP
Best Ergonomic Chair Under 500 – To help you find the best Ergonomic chair under $500, we've tried out dozens of models, testing them for back and neck support, ergonomics, breathability and adjustability. We also tended to favor ultra-durable products, with a high weight capacity, made from quality materials. Finally, we wanted to make sure each chair we chose looked great, came with a decent warranty and was easy to assemble. You can also find other suitable chairs in our best office chair guide.
One thing that we are consistently asked at BTOD is which office chairs provide the best value. While people recognize that brands like Steelcase and Herman Miller make some of the best chairs, many find them too expensive. We are often asked which chairs we recommend in the $300-$500 range. This is a popular range because you are investing enough to get some good quality options, but you don't have to break the bank with a name brand chair.
Protecting your health with an ergonomic chair should be at the top of your to-do list if you sit down to work for eight or more hours a day. Sitting still in a chair all day that doesn't support your back properly can lead to many health complications: poor circulation, back pain, shoulder pain, eye strain, and many others. Springing for a more expensive chair is worth the investment, but we understand that isn't always in the cards. That's why we've collected our list of the top 5 office chairs under $500. We want you to be able to sit comfortably without breaking the bank.
We have put together this list to give you our picks for the best chairs under $500, the best chairs under $400 and the best chairs under $300. Hopefully this list can provide you with an option that meets your needs, at your price point.