Best Home Office Chair for Tall Person – If you're a taller individual, it can be difficult to find an office chair that is meant for your frame. If your chair isn't adjusted for your height, your thigh may be overly exposed past the seat's edge, or you might be hunched over to work on your desk.
Sitting in a chair that doesn't have a tall backrest or proper height adjustments can lead to poor posture and decreased productivity.
We've created a complete guide on the best office chairs for tall people and what key features to look for when shopping for a chair.
Office chairs are a very essential part of our daily lifestyle. As most of us have a desk job all day long, sometimes having an uncomfortable chair can ruin our posture and decrease our productive hours. It's necessary to have the right chair for every person.
Finding an appropriate chair can be a daunting task. You could spend hours, even days, before finding the right chair for you. I have seen many posts on social media where people complain about not finding the right chair for them after searching for hours.
So, in this article, we have added 12 chairs that can fit a person's height ranges from 6'1″ – 7'2″. We did our research to find the right chair for you, so you don't need to spend hours looking for a chair that matches your height. With an appropriate chair, it will improve your posture and let you work productively for hours.
Table of Contents
ROUND UP
1.Herman Miller Aeron
Herman Miller builds the best and most durable ergonomic chair in the market. Herman Miller Aeron ergonomic chair Size B provides great comfort and a better sitting experience for tall people, which most standard-sized office chairs fail to deliver.
What's the price?
The Herman Miller Aeron Ergonomic Office Chair Size B comes at a sweet price of $1000.00. You can find it on Amazon here.
Features:
The Herman Miller Aeron is a great choice for Tall people because of its advanced ergonomic features and wide range of adjustability with the most durable design out there.
If you notice the seat height adjustment of the Size B of the aeron chair, you will see that the seat height is adjustable from 16 inches up to 20.8 Inches. This suggests that this chair will be comfortable for you even if you are a big and tall guy of height 6 feet 7 inches. 
The maximum weight capacity is 300 pounds. So if you weigh more than that, you should probably look for Heavy-Duty Office Chairs. The Tilt control is also available in this chair. You will be able to adjust the tilt tension and recline comfortably at three different levels.
The most important feature of any office chair is the lumbar support. If you want to sit comfortably for long hours, having good adjustable lumbar support is a must. This chair has a well-developed postureFit lumbar support to correct your posture while you are sitting.
Lastly, the chair also has adjustable arms. The height of the arms can be adjusted from 6.* Inches to 10.8 inches above the seat. You can also incline them inward and outward as well, which is really cool.
Harman Millar has put 20 years of research into developing this chair. I have heard from the people who have used it for several years are really happy with the chair. Especially the tall people highly appreciate this chair. If you have back pain due to sitting for long hours, then this chair can help you minimize that because of its well-developed back support.
So, even if the price is high, consider this a long-term investment (as Herman Miller can last for a lifetime and has 12 years of warranty) chairs last for yourself, and your body will thank you in the long run as it is such a great ergonomic chair.
Pros & Cons
---
Suspension seating with full ergonomic support and an iconic design that complements any space
Features: size B provides optimal ergonomic support for people between 5'3" And 6'6" In height and weighing between 140 and 300 pounds, adjustable lumbar support, standard tilt, Height adjustable arms, and carpet casters
Fabric: the 8Z Pellicle offers eight latitudinal zones of varying tension in the Seat and Back to provide targeted pressure distribution and eliminate heat buildup.Seat Height:16-20.5 inch
The Herman Miller Aeron Chair shipped and sold by is backed by our 12-year, 3-shift.
Ships fully assembled. Made in the U. S. A
---
2.NOUHAUS Ergo3D
NOUHAUS is the manufacturer of this great chair. NOUHAUS Ergo3D chair provides reliable, ergonomic support for long hours of sitting. If you are interested in this chair, you can check out our in-depth review.
What's the price?
The NOUHAUS Ergo3D Ergonomic Office Chair costs $329.99 right now. However, the price changes regularly. So, check the current price on Amazon by clicking here.
Features:
The graceful design and features of this chair caught my eyes when I was looking for ergonomic chairs. If you are a tall guy, you will be glad to know that the adjustable height of this chair has made it a good recommendation for people up to 6 ft 11 inches.
This chair has a maximum weight capacity of 275 pounds or 124.5 kg. So, if you weigh more than that, this chair is sadly not for you.
Everything about this chair feels premium. It has all the adjustable ergonomic features that you can ask for. The headrest, armrest (4D), and lumbar support (Dynamic) are well adjustable, and you can adjust them as per your need.
Besides, the lumbar support in this chair is a dynamic one. The chair has the option to adjust the lumbar support automatically for your maximum comfort and better posture.
This chair has great wheels, and the starbase is made of high-quality aluminum. The wheels feel very smooth and premium. The swivel option in this chair is also a very cool feature to have.
This chair is my personal favorite. I think that this chair puts the perfect balance between features and costs. By that, I meant it has all the cool features of a thousand-dollar office chair, but it only costs around 330 bucks. Besides, I have checked all the reviews online. Customers are highly satisfied with the durability and comfortability of the chair.
Besides, the dynamic lumbar support takes the comfort of sitting to the next level. It feels like the chair is hugging your back. I think you will love this feature and for all this I recommend you to consider this chair if your budget is around 300 bucks. I would also say that this is the value king, has 5 years of warranty and you should go for it.
Pros & Cons
---
CONFORMS TO YOUR LIFE: With it's 4D Adjustable Armrest and Lumbar System, ElastoMesh, 135 Degree Back Tilt, Smooth HydraLift, Dual Castors (and a set of hardwood floor Blade Castors) – it's easy to think the Ergo3D is from the future, but instead it's evolved Ergo Seating at its finest and it's here now.
EASE INTO WORK, OR PLAY: Mesh Headrest adjusts up and down while the 4D Adjust Arms go forwards, back, up, down, side to side, and rotate for the best fit to your body. 3D Lumbar Support hugs your back, while the seat glides up and down for the ultimate in customized comfort in the office, or in front of your game!
SOFT HD OFFICE CHAIR: Our breathable ElastoMesh provides optimal airflow to avoid sweating and sticking. But it's also smooth, and nothing like sitting on wire like many of the chairs you'll see today. And while it's good to take regular breaks, the Ergo3D is so comfy you'll forget you're even working.
HEAVY DUTY: Our 5-Point Base with dual castors gives greater stability and strength over common 4-Point, single castor chairs. And our strong iron base makes this heavy-duty office chair ideal for adults up to 275 lb. We also give a set of blade wheels – smooth as silk on hardwood.
SUPER-LOUNGE RECLINE: Settle back, because you have up to 135° of tilt to keep you in the perfect position for your next task, or to simply lounge back and admire how smart you are for finding such a remarkable ergonomic chair. Try the Ergo3D and feel the difference it makes to your life.
---
3.NOUHAUS ErgoFlip
The NOUHAUS ErgoFlip Mesh Computer Chair is another good chair from NOUHAUS. This chair is an interesting one. You might wanna look into it.
Right now, the NOUHAUS ErgoFlip Chair costs around $269.99 bucks. You can check its current price on Amazon by clicking here.
This chair is in some ways similar to its big brother ergo3D, but it has a unique feature that I find quite useful for a small workspace, which is its foldable armrests. Chairs with arms take extra space. You might have noticed that chairs with big armrests usually take more space and can be taken closer to your desk like an armless chair. But this chair solves this problem with foldable arms.
You will be able to adjust the seat height from 19.1 inches – 22.04 inches. This makes this chair suitable for people with the height from 5 feet 11 inches up to 6 feet 10 inches.' The maximum weight capacity of this chair is 275 pounds only.
Besides, this chair is also very premium and durable like the other NAUHAUS chair that I have mentioned earlier. But it is not as adjustable as the ergo 3D. That's why the price is also a bit lower. The lumbar support is a decent one. But not as good as the NAUSHAUS Ergo3d's dynamic lumbar support.
This chair has 5 years of warranty which is really cool at this price point. There are also various color options that you can choose from. The caster wheels of this chair feel very smooth, and movement is very comfortable due to its swivel-360 feature and premium casters.
If you are looking for an office chair and your budget is around 200 bucks, this is the best option to consider. That is because most office chairs at this range are not as durable and comfortable as this one. Most office chairs in the market at this budget have 1-2 years of warranty. But this chair has 5 years of warranty and 30 days money-back guarantee, which is dope.
Also, if your workspace is not that spacious, then this chair is a great option to consider because of the foldable arms.
Pros & Cons
---
THE ARMLESS, ARMREST CHAIR: Ask anyone whether they prefer a task chair with or without an armrest, and most people will say – both! So we designed The Ergo Flip – the mesh office chair with flip-up arms! And It makes perfect sense, right? Because, some days we need a comfy cushioned armrest, while other days we just need to get up close and personal to our desk!
WITH EXTRA ROLLER CASTORS: While our office chair caster wheels are smooth as silk, we also give you an extra set of rollerblade caster wheels (Your package comes with one set of regular caster wheels and one set of rollerblade caster wheels). And as you change wheels and roll around you won't need to worry about the base cracking like cheaper chairs, because this upgraded, heavy duty 5-Point aluminum base is thick and strong. So, roll around as much as you like!
SOFT, BREATHABLE MESH: No one likes sweating in their chair, but The Ergo Flip is made with breathable ElastoMesh Fabric for optimal airflow and comfort – no wirey mesh marks! And here's what else is comfortable - The Ergo Flip features a full length backrest, contoured neck / headrest, and ergonomically curved lumbar so you can sit for longer without any discomfort.
CHOOSE YOUR COLOR: The Ergo Flip comes in Burgundy, Black, Blue and Gray, so go ahead and match the right rolling chair to your décor. This strong office desk chair holds up to 275lbs and the seat is 19" wide. It features tilt lock, tilt angle lock and a smooth class 4 adjustable hydraulic lift, taking the seat from 19.1" to 22.04" high. Only minimal, easy assembly required.
YOUR WORKDAY JUST GOT A WHOLE LOT EASIER: So if you're ready for the most ergonomic office chair, one that is comfy on your body, AND naturally the most comfortable for arm placement (not to mention those luxury rollerblade wheels), then you're ready for The Ergo Flip by Nouhaus.
---
4.Steelcase Series 1
Steelcase is a renowned brand for manufacturing good quality office chairs. Steelcase chairs are also known for having good resale value as well. The Steelcase Series one chair is a good option to consider, But this chair does not come with an adjustable headrest. Otherwise, it is a great chair because of its premiumness and durability.
This office chair has an adjustable height of 16.5″ – 21.5″, which suggests that if your height is from 5 feet 1 inch to 6 feet 8 inches, this chair will be a perfect fit for you.
The build quality of this chair is excellent. This chair feels very stable and sturdy. You will be able to stay cool while sitting for long hours because of its great mesh back.
The lumbar support, arms, and seat depth are also very adjustable, which will improve your sitting experience for sure. The max. weight capacity of this chair is 300 pounds. Besides this, swivel features and good quality casters are present in this chair for smooth mobility.
Steel case chairs last for ages, like the Herman Miller chairs. That's why they are very much popular. The design aesthetic is also very pleasing and minimal. This chair will be a good option for both your home and office.
Pros & Cons
---
Back mesh and Connect seat fabric are 100% polyester
Wheels for carpet flooring
Ergonomic chair – this stool height model includes adjustable seat depth, fully adjustable arms, adjustable lumbar, pneumatic seat height adjustment, recline tension adjustment, flexing back with mesh upholstery and upholstered seat, black base and frame finish
All day comfort and back support – back technology features flexor system in the backrest conforms to your body and moves with you to support the spine as you change postures
Quality & durability – designed to withstand 24/7 use while providing maximum comfort
---
5.SIDIZ T50
SIDIZ T50 is an office or home ergonomic chair made by SIDIZ. This is an ergonomic chair in the sense that it offers all the ergonomic features to maintain a healthy posture while working for long hours. Let's learn more about this chair.
What's the price?
Currently, this chair sells at $359 on Amazon. However, the price changes on a regular basis. So, check the latest price on Amazon by clicking here.
Features:
Sidiz T50 offers a breathable mesh back to keep you cool, and a comfortable waterfall edge seat cushion will comfort you all day long. This seat has a slope that reduces pressure over your thighs, and you can adjust the seat to find the best position for you. It helps to sit in a more comfortable position.
The chair's height is adjustable from 18.1 inches to 21.5 inches which can properly fit a person having 6'8″ of height. In my opinion, it's a perfect tall person's ergonomic chair.
The armrests are in 3 different ways adjustable to fit your needs. However, it's important to know how you should properly adjust your armrest. Your armrest will be parallel to your working surface. You can easily rest your elbow on the arms without hurting your shoulder.
The lumbar support is also adjustable to up/down and in/out. You can adjust the lumbar support from 4.7 to 6.7 inches. So, there are 2 inches of adjustability to fit with your lumbar spine. If you have a height of 6'8″, it can perfectly accommodate that. The maximum weight capacity of this chair is 250lbs.
This chair also offers adjustable headrest and reclining functions. The tilt tension mechanism helps you safely lean back up to a limited degree. Having an adjustable headrest is a bonus if you want to lean back, relax or want to have a power nap.
This chair offers three different color options to choose from and has a good amount of ergonomic functionalities. Nylon casters of this chair are durable for long-term use though there are chances of scratching hardwood floors.
Sidiz has excellent customer service. They will help you out if anything goes wrong, and It comes at an affordable price with good quality material. I will recommend checking this chair out.
Pros & Cons
---
ERGONOMIC S-CURVE DESIGN : Adequately supporting your spine, T50's design is a not only modern and sleek, but helps you keep a healthy sitting habit.
EASILY CUSTOMIZABLE : Convenience is everything. With all levers placed where your hands can easily reach, you can easily adjust all functions. Simply personalize the ergonomic chair as of your preference.
EXCEPTIONAL BUILD QUALITY : Each component of the desk chair is made of solid material for better durability. The chair can be heavy, but clearly it is heavy for a reason.
STAY FOCUSED : T50's forward tilt, the beloved function from our users, allows you to adjust the seat slope. Leaning towards the front, your may concentrate easier. Plus, different postures and a variety of movements are supported with the advanced multi-limited tilting mechanism. Set the ergonomic office chair to 5 different tilting angles, and lean to the degree you wish.
30-DAY TRIAL AND 3 YEAR WARRANTY : Sidiz offers a 30-day free trial and you may easily return the office chair if it does not fit you. Also, all quality-related issues except for normal wear and tear will be taken care for 3 years.
---
6.Komene Chair
Komene is a famous brand focused on providing customers with the most comfortable home office chairs. Komene ergonomic office chair is good quality; a solid chair that has ergonomic adjustability and quality mesh offer more support and comfort.
Currently, this chair sells at $299.99. However, check the latest price and detailed user review on Amazon, here.
Komene ergonomic office chair has a quality mesh backrest and mesh seating area to provide support all day long. I think having mesh on both the backrest and the seat will ensure more airflow and comfortability. The headrest is adjustable. It can move up and down for your convenience.
The ergonomic curved back design will match with the curvature of your back spine and support your lumbar spine to relieve back pressure and help you work for long hours at a desk. The armrests can be totally flipped away. So, you can put the chair under the desktop to save more space.
The essential part is the height adjustability; you can adjust the height ranges from 18.5″-21.5″ that will easily fit a person's height ranges from 5'9″ – 6'8″. This chair can be the best option for all tall people having a height of 6'8″. You can easily recline back while you are working or if you want to be relaxed. The tilt function of this chair will let you recline back in 3 fixed angles between the seat and the back from 90 degrees to 110 degrees.
The 90-degree angle of the backrest will promote a more upright position for you. This chair can accommodate 300lbs of weight. The caster wheels are also durable and smooth. You could easily roll from one desk to another with this chair.
This chair comes with 5 years of after-sale support. You could assemble this chair within 15~20 minutes. It's quite a good quality chair with a lot of ergonomic features.
However, this chair's price and the HON Ignition 2.0 price is kind of similar. HON Ignition 2.0 has some more features than this chair. On the other hand, you can fold away the armrests and get a headrest on this chair. So, It comes down to your own personal preference which one you want to go with.
Both of the HON Ignition 2.0 and Komene chairs are good options in this under 300 dollars price range, and both of them provide good value.
Pros & Cons
---
【Ergonomic Design】This desk office chair is based on the design of ergonomics, it provides 5 support points (head/back/waist/hip/hip/hand) to reduce work stress and muscle fatigue, makes your waist more comfortable and safe, suitable for your various use needs.
【Flexible Adjustable Function】Headrest and lumbar support bracket can easily adjust, The seat height can be adjusted from 19.29" to 22.24". 3D soft PU armrests suit for different office applications. The upgraded chassis design can be adjusted intelligently according to the weight, and the gravity adaptive recline is more comfortable.
【Strong Durable Material】The heavy-duty metal base is steady and durable, having good bearing quality. The silent casters move freely without noise. Reinforced wire-controlled steel gas cylinder and seat plate are steady and durable. The maximum load is 300 pounds.
【Breathable Mesh Fabric】This excellent office chair uses high-quality mesh fabrics that can effectively provide you with a breath and elastic sitting posture; and prevent the accumulation of sweat and heat. It good for sitting for 4 ~ 8 hours, perfect for a long day sitting.
【Easy Assemble & Warranty】All tools and instructions are packed in the carton, this ergonomic office chair can be installed fast within 20~25min. and we have 2-year warranty, please don't hesitate to contact us if you have any problems, we are pleasure to assist you.
---
Tips for Choosing an Office Chair for a Tall Person: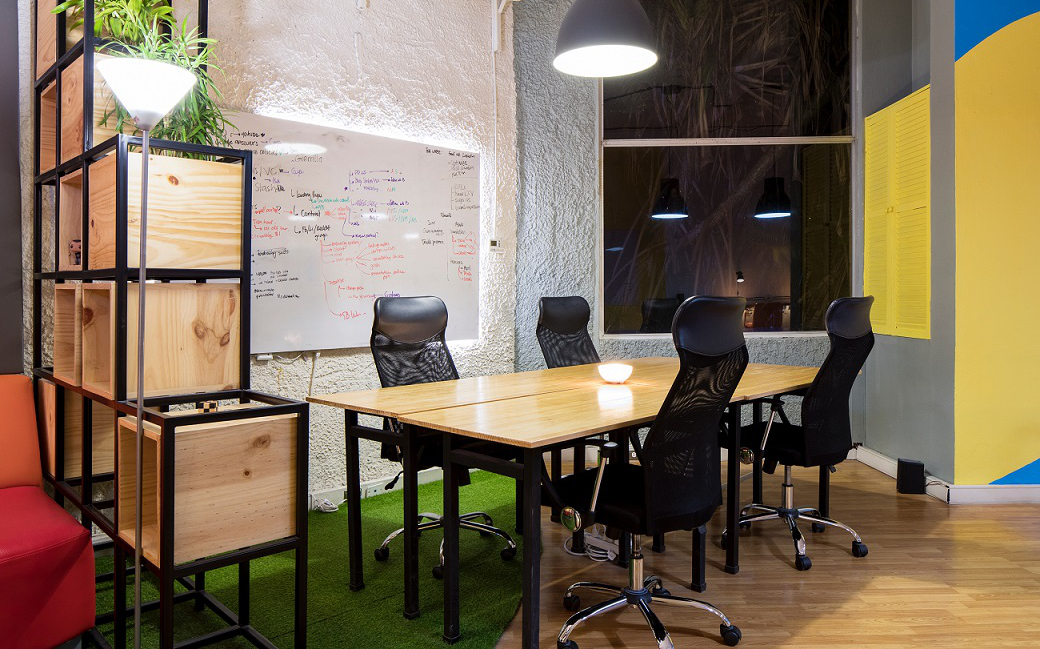 1. Check for the Ergonomic Features:
This is the most necessary tip out there. Not only for just tall people but also people who have desk jobs need to purchase office chairs with cool adjustable ergonomic features as most people spend more than 6 hours on average sitting per day.
Adjustable ergonomic features can help you to reduce back pain. So I have given more emphasis on ergonomic features while listing the above chairs for you.
So, before buying any office chair, check for some required ergonomic features below:
Adjustable Height
Arm Rests
Adjustable Lumbar Support
Adjustable Seat Depth
Adjustable Back Rest
Mobility
Adjustable Seat Tilt
2. Find an Office Chair With Suitable Weight Capacity and Seat Height :
As a tall person, the seat height of a chair can be one hell of an issue. Most office chairs in the market are made for people of average size.
So, check for the seat height for your height properly before buying any office chair to see if that chair can support your height and weight.
3. Ensure that the chair is stable:
Office chair stability is of great importance. If you buy an office chair, you have to check if that chair is well stable and sturdy. If the chair is stable enough, your sitting experience will be good.
On the other hand, a moderately stable or unstable chair can hamper your sitting experience, and you will not be able to sit at a stretch for long hours in such a chair.
5. Look for 360 Degree swivel:
This feature is very common and important in office chairs these days. The 360-degree swivel option allows you to rotate around and pick up nearby things easily without getting up from your chair. Having this feature can be very interesting and helpful for people with desk jobs who spend long hours sitting at the desk. So, look for this feature while purchasing an office chair.
Average Pricing of Chair for Tall Person:
The average price of an office chair for a tall person is around 200-500 dollars. Chairs that support a wide range of adjustable heights are not that available in the market right now.
Only a few office chairs are available which are comfortable enough for tall people. That is why the average price of these chairs is a little higher. So when you buy an office chair for yourself, you have to be careful about it.
If you are still confused about determining the right size of office chair for yourself, I have written a dedicated article about What Office Chair Size Should You Get For Your Height? Go check it out. You will also find a seat height calculator there which might help you to sit more comfortably.
On this blog, we have carefully added 12 chairs that you can choose from. We did sufficient research to find the best chair that can accommodate taller people properly and tried to make a list of the best office chairs for tall people in the market right now. All of the chairs above offer different features at different prices. We have considered the best ones with a good price to performance ratio.
If you find any good chair that is comfortable for a tall person, please share it with us. We will definitely add that chair to our list.
Please do share your thoughts in the comments below. If you think we have missed some chairs worth mentioning, please feel free to let us know.
So, you've seen what we consider to be the top tall-person friendly office chairs currently on the market, and you even know how we chose those six models out of all the countless options available.
Still, if there's one key thing you should take away from this guide more than any other, it's that determining the absolute best chair for you is all a matter of catering to your own individual needs, tastes, and preferences.
If like many people, you suffer from back pain after a long time sitting at your desk, then models like the popular Steelcase Gesture and Ticova Ergonomic Office Chair with their curved, ergo-designed backrests and superior lumbar support should definitely be on your radar.
If you like the idea of combining high levels of durability with the flexibility to choose from a range of materials, you may consider the Oak Hollow Aloria.
But if you're simply looking for hands-down the best office chair for tall people that money can buy, then the ample size, support, and adjustable features make the XEUR Ergonomic Office Chair a clear winner in our opinion.
With office workers who have to spend continuous hours at working desks, they surely feel uncomfortable with pains from back to legs. Not only that, a lot of office staff need to work at home for an extra two or three hours to complete work progress.
Therefore, if they want to remove worries about osteoarthritis, they have to equip the best office chairs for tall people, which contain many effective functions to improve the health of office workers.
Normally, the working chairs at the company often have basic designs with average quality. Therefore, when the office workers sit on those for a long time, they will not have the most commodious space, and the working productivity will be reduced regularly according to time.
Besides that, it can cause some diseases about osteoarthritis, preventing the blood circulation system. So, if you are a generous boss in your company, please equip the high-quality office chairs for your staff to receive effectual results in a job.
A wonderful and suitable chair will not only help you increase working productivity but also support your health far away from diseases. On the markets nowadays, they have a variety of working chairs with different designs, patterns, materials, shapes, etc.
To help people in choosing the most suitable product for them, I'm very pleased to introduce a lot of famous brands in this article:
WRAP UP
Best Home Office Chair for Tall Person – When you buy an item using one of our links, we may earn a portion of the sale. Office Chair Picks and some products featured on the site are owned by the same company. Learn more.
As anyone of substantial stature will no doubt tell you, the best office chairs for tall people can make a marked difference not only in the way you work while you're sitting in one, but also for your long-term health as well.
After all, it probably goes without saying that squashing yourself into an ill-fitting chair can wreak havoc on your back, neck, and shoulders.
That's to say nothing of the impact on your circulation (and all the health problems that go along with it) caused by having your legs in an awkward position all day just for the sake of getting some work done.
As a tall person, you're probably used to sitting in office chairs with your knees flexed or a good portion of your thighs exposed past the seat's edge. And while this may simply look awkward more than anything else, there are real health and productivity issues that can arise from bein in this anatomically incorrect position for hours every day.
In this comprehensive guide we look at the key things you need to be mindful of as a tall person when picking out an office chair, plus our picks for the best chairs for tall people currently on the market.